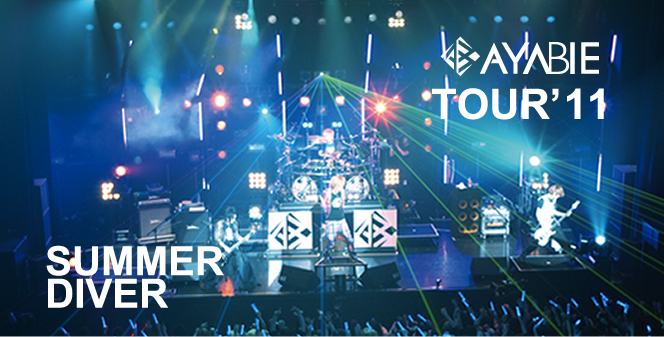 Visual-kei band AYABIE announced during an event on Saturday that they will make their major label debut this summer. Guitarist Yumehito also updated his blog with the news. The band has signed with TOY'S FACTORY and will release a CD in July, though they have not disclosed any further details about it.
AYABIE will also be doing a summer tour titled "SUMMER DIVER," taking them to 10 cities throughout Japan between July 24 and August 30.
In addition, Yumehito stated that their "dark" alter-ego DEATHBIE will be seriously starting activities as a band. The group has performed as DEATHBIE on rare occasions before, but Yumehito's message suggests that they will be turning it into a full-fledged project.
AYABIE was created in 2010 by four former members of the visual-kei band Ayabie, after they split due to a conflict with Ayabie vocalist Aoi.
Sources:
Oricon
Yumehito's blog