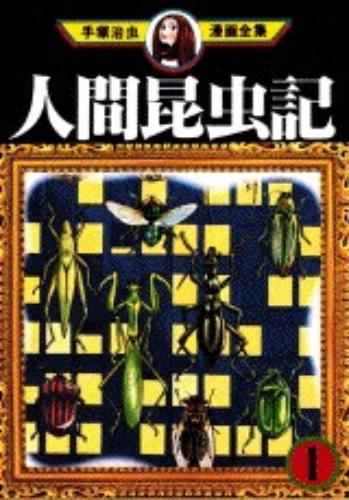 Tezuka Osamu's manga "Ningen Konchuki" is getting a live-action television series on satellite station WOWOW. Originally published in 1970-1971, the manga has never before been adapted to the screen, either in live-action or animated form.
Also known as "The Book of Human Insects" or "Human Metamorphoses," the manga tells the story of a naive girl in high school named Tomura Toshiko, who instinctively steals the talents of the people around her. Her resulting transformation – into an actress, a screenwriter, a designer, and an author – parallels an insect's metamorphosis from egg to adult.
Toshiko is being played by model and actress Minami (24). Minami commented that she is a Tezuka fan, so she was overjoyed to be able to bring one of his works to life.
Minami's supporting cast features Kitamura Yukiya (37), Tsurumi Shingo (46), and actress Matsunaga Kyoko (29). Minami and Matsunaga will share a love scene together.
The broadcast dates for the drama have not been announced.
Sources:
Anime News Network
Sponichi Annex