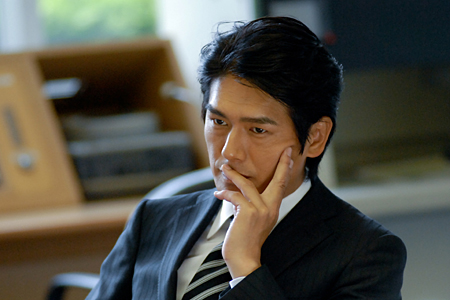 Fuji TV's popular "Team Batista" drama series is coming back for a third season. Ito Atsushi (27) and Nakamura Toru (45) are naturally reprising their roles as a doctor and a ministry official who unravel the truth behind mysterious deaths.
The "Team Batista" dramas are based on a novel series by mystery author Kaido Takeru, which have also been separately adapted as films starring Takeuchi Yuko and Abe Hiroshi. The television version with Ito and Nakamura started in 2008 with "Team Batista no Eikou," based on the first book in the series. The second book, "Nightingale no Chinmoku," was turned into a special episode, and then the third book, "General Rouge no Gaisen," became the second season of the drama series, under the title "Team Batista 2: General Rouge no Gaisen."
The third season is tentatively titled "Team Batista 3: Ariadne no Dangan," after the fifth book of the series, "Ariadne no Dangan." The story revolves around the planned establishment of a new autopsy imaging center, and a murder inside an MRI scanner. New cast members include Takahashi Katsunori (46) as an elite police bureaucrat, Konishi Manami (32) as a forensic doctor.
"Team Batista 3" will premiere in July, airing on Tuesdays at 10:00pm.
Source:
Mantan Web