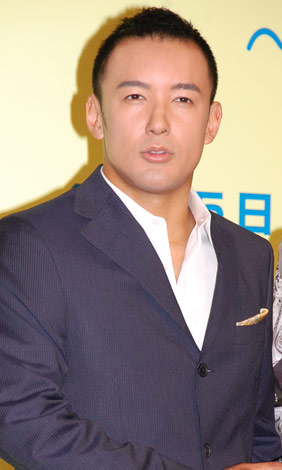 Actor Yamamoto Taro (36) announced on Friday that he has left his management agency SIS Company after 13 years. In a statement regarding the decision, he said that he did not want to cause any more trouble to the company and his colleagues, after one of his messages on Twitter caused an uproar.
On May 25, Yamamoto indicated on his Twitter account that he was originally planned to be in a television drama, but he was forced to withdraw after the media reported on his participation in an anti-nuclear demonstration on May 23. That tweet led to a lot of noise online, and it apparently brought trouble to SIS Company.
The agency issued a statement on Friday, May 27, saying that Yamamoto's tweet about being dropped from a drama was incorrect and was due to a misunderstanding, but Yamamoto sent out another tweet later that day announcing that he had decided to quit.
"I can't cause any more trouble than this," he wrote. "The president and everyone on the staff asked me many times not to quit. In the end, they listened to my selfishness." He also praised SIS Company for being "serious" and having a "strong sense of justice," and he pleaded, "I'm not connected with them anymore, so don't call them. It'll cause problems for the other actors."
Yamamoto is currently rehearsing for his role in Miyamoto Amon's musical "Taiheiyou Jokyoku," being performed in Kanagawa starting on June 17. The incident is not expected to have any impact on his part in the musical.
Sources:
Sports Hochi
Oricon