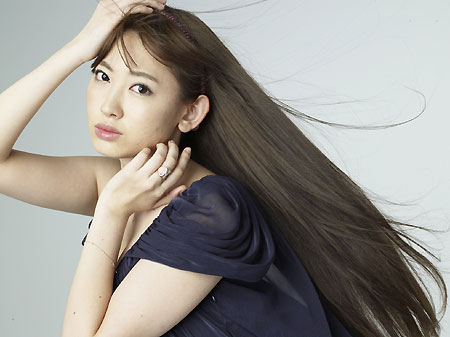 AKB48 member Kojima Haruna (23) has been added to the cast of the upcoming drama series "Ikemen Desu ne." Announced last month, the show is a remake of the hit Korean series "You're Beautiful" with a starring cast of Takomoto Miori, Tamamori Yuta (Kis-My-Ft2), Fujigaya Taisuke (Kis-My-Ft2), and Yaotome Hikaru (Hey! Say! JUMP).
As previously revealed, the story still revolves around a boy band named A.N.JELL, and Takimoto plays a nun-in-training who has to secretly take her twin brother's place in the group. Kojima will take on the role of the popular idol singer NANA, originally named Yu Hee-Yi in the Korean series. Her character becomes involved in a relationship scandal with the band's leader, played by Tamamori.
TBS will broadcast "Ikemen Desu ne" on Friday nights at 10:00pm this summer, starting in July.
Source:
Mantan Web