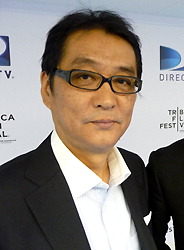 "Okuribito" ("Departures") director Takita Yojiro has just been invited to become a member of the Academy Of Motion Picture Arts And Sciences (AMPAS), the organization responsible for the annual Academy Awards. Takita is one of 178 people who were invited this year.
Takita won Best Foreign Language Film at the 81st Academy Awards in 2009 for "Okuribito." That was the first time ever that a Japanese movie won the award.
AMPAS membership is invitation-only and currently includes over 6,000 members in 15 categories ranging from actors to directors to stylists to public relations. The only other Japanese person who is currently a member is actor Watanabe Ken. Director Miyazaki Hayao was invited in 2006 but he resigned shortly after to focus on filmmaking.
A complete list of this year's new members is available on the Academy website.
Source:
Mainichi Shimbun