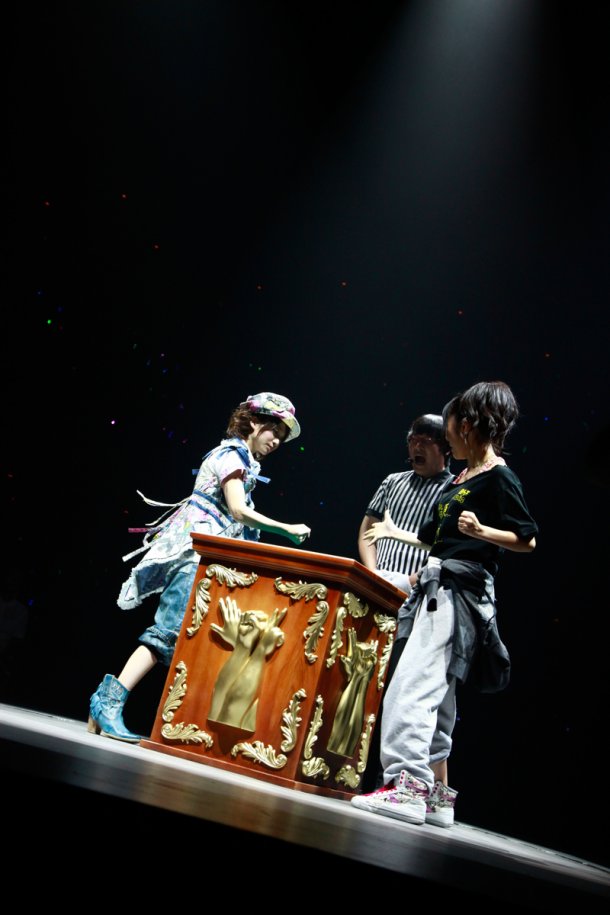 Today, AKB48 announced during their handshake event for "Everyday, Kachuusha" that they will once again hold a "Senbatsu Janken Taikai" this year, on September 20. Similar to the first one that they held in 2010, the rock-paper-scissors tournament will determine the participating members in the group's 24th single, scheduled for release in December of this year.
Last year, the 47 members (at the time) of AKB48 and 4 of the research students participated in the contest, and the final 16 members earned the right to be on the group's 19th single. Team K's Uchida Mayumi, who was relatively unknown compared to AKB48's top members, ended up in 1st place and served as the single's central member.
This year, all of the current members of AKB48 will be entered into the tournament, plus 3 research students and 5 members from each of SKE48 and NMB48. Preliminary tournaments will be held in the near future to determine the members from SKE48, NMB48, and the research students.
At the moment, it is not 100% clear whether the 10 members of the newly formed Team 4 are counted as part of AKB48 or as part of the research student group. However, the Mainichi Shimbun newspaper reports a total of 71 participants, which would place Team 4 as part of the main AKB48 group.
AKB48's 22nd single "Flying Get," whose members were decided by the recent general Senbatsu election, is scheduled for release on August 24. Their 23rd single is set for October.
Sources:
Natalie
Oricon
Mantan Web
Official blog