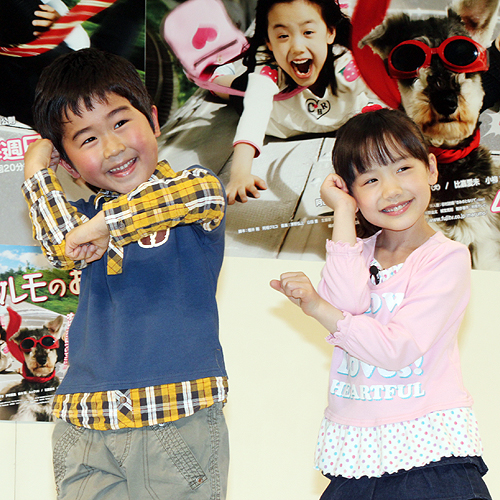 The final episode of the Fuji TV drama series "Marumo no Okite" aired on Sunday. According to numbers released by Video Research Ltd., the episode achieved an impressive average rating of 23.9% in the Kanto region, and 20.6% in the Kansai region. The episode's peak was 27.5%.
"Marumo no Okite" has been getting strong numbers since the beginning of the season, but it likely suffered due to airing in the same time slot as TBS's "JIN." That series ended last week, with a final episode that achieved 26.1% ratings (peak of 31.7%) and gave the entire series a 21.3% average.
Before the finale, the highest-rated episode of "Marumo no Okite" was two weeks earlier, at 17.2%. This means that the last episode scored almost 7 percentage points higher than the series' peak. Overall, the final average for the series ended up at 15.8%.
The show's theme song "Maru Maru Mori Mori!," sung by child co-stars Ashida Mana (6) and Suzuki Fuku (6) debuted at #3 on the sales charts and has remained in the Top 10 up until now.
The final episode, which lasted 90 minutes long, also included a guest appearance by AKB48's Maeda Atsuko (19). Maeda is starring in the new "Hanazakari no Kimitachi e ~ Ikemen Paradise" drama series, which premieres on July 10 in the same time slot.
Sources:
Sponichi Annex
Sports Hochi