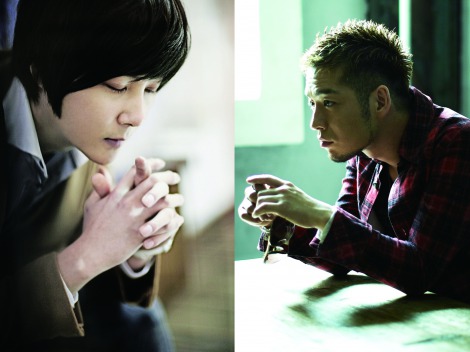 Vocalist Shin Hye Sung of Korean group Shinhwa has teamed up with singer and former EXILE member Kiyokiba Shunsuke (31) to release a collaborative single. The song, titled "I Believe," will be released in Japan on October 5.
Hye Sung is said to be a big fan of EXILE's ballad "Tada… Aitakute." Kiyokiba wrote the lyrics for that song, so about a year ago Hye Sung asked Kiyokiba to write a new song. That led to Kiyokiba writing another ballad called "I Believe," and Hye Sung recently finished recording it.
Although Hye Sung has previously released an album in Japan and is set to release another one on August 31, "I Believe" will actually be his first Japanese single.
Both Hye Sung and Kiyokiba will be promoting the single, and it is likely that they will perform the song together live.
Sources:
Sankei Sports
Oricon