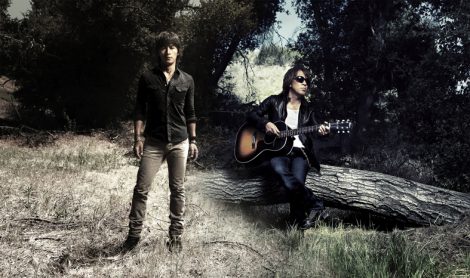 Last week, rock duo B'z released their 18th original album "C'mon." According to Oricon sales numbers released today, it sold 272,000 copies in its first week to become their 70th release to reach #1 on the charts (counting singles and albums). In addition, their total lifetime sales has surpassed 80 million, a first in Oricon history.
Since their debut in 1988, B'z has sold 35,255,000 copies of their singles and 44,791,000 copies of their albums, adding up to a current total of 80,046,000. So far, they have had 15 singles and 19 albums (including best albums) that have sold more than a million copies.
Mr.Children is currently in second place at 54,979,000 copies, while Hamasaki Ayumi is in third at 49,577,000 copies.
B'z also extended their record for "most #1 albums" to 25, widening the gap between them and Matsutoya Yumi (21 #1 albums). Added to their 45 #1 singles, they are the first artist in Oricon history to have 70 #1 releases, far more than Hamasaki Ayumi who is in second place with 54.
It is widely recognized that the late enka singer Michiya Mihashi reached 100 million copies of his works in 1983, but a significant portion of his career took place before Oricon started compiling sales charts in 1968.
Sources:
Oricon
Sponichi Annex