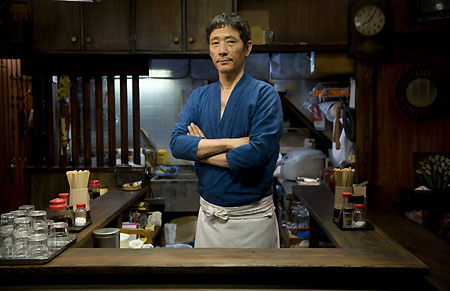 The 2009 television drama series "Shinya Shokudo" is returning for a second season this fall. The main cast will reprise their roles, including lead actor Kobayashi Kaoru.
"Shinya Shokudo" was based on Abe Yaro's manga of the same name about an unusual restaurant that's only open at night. The first series aired in a late-night time slot between October and December 2009, and ratings reached as high as 2.7%. The show was also recommended for the 47th Galaxy Awards.
New cast members include Ayata Toshiki, Fuwa Mansaku, Matsushige Yutaka, and Mitsuishi Ken.
The production staff will mostly stay the same, though Kobayashi Shotaro ("Mainichi Kaasan") has been added to the team of directors and Arai Haruhiko ("W no Higeki") has been added as a screenwriter.
TBS and MBS will air the new series in a late-night time slot again, though the specific day and time have not yet been announced. The show is scheduled to last 10 episodes, starting in October.
Sources:
Mantan Web
Anime News Network