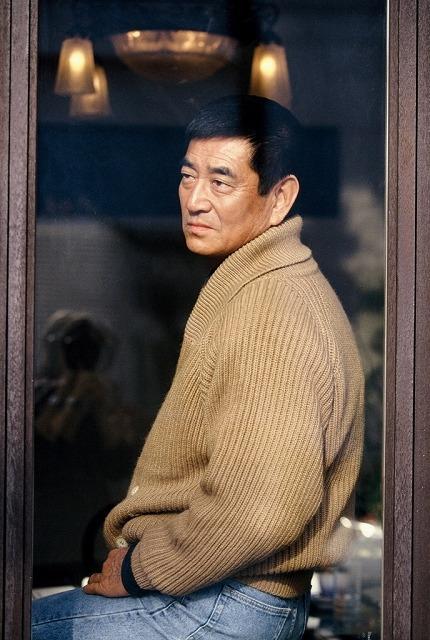 Legendary actor Takakura Ken (80) is coming back to the big screen with his first film in roughly 6 years. He will play the lead role in "Anata e," the latest movie from director Furuhata Yasuo. Furuhata previously directed several of Takakura's best known works, including "Poppoya," "Yasha," and "A, Un."
"Anata e" will be Takakura's 205th film, and his 19th working with Furuhata. The movie is based on a draft left behind by "Yasha" and "A, Un" producer Ichiko Seichi, who died in 2008. Furuhata and screenwriter Aoshima Takeshi reworked the story, resulting in the current script.
Takakura plays the part of Kurashima Eiji, a guidance officer at a prison in the Hokuriku region. Believing that he would go through life single, he unexpectedly gets married just before the age of 50 to a singer named Yoko who visited the prison. However, the happy marriage ends 15 years later as Yoko passes away at the young age of 53. Eiji then receives a letter left by his wife, asking him to scatter her ashes in the sea of her hometown. Wondering why she never told him of her wish while she was alive, he sets out on a journey across Japan to Kyushu, driving in the camping car that they had planned to use for a trip around the country.
Cameras will begin rolling on September 7, and filming is expected to wrap up in mid-November. Theatrical release is planned for fall 2012.
Source:
Eiga.com