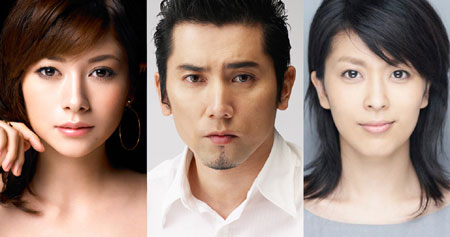 It was revealed today that actor Motoki Masahiro (45) will star in the TBS drama series "Unmei no Hito," to be aired in early 2012. The story is adapted from a bestselling 2009 novel by Yamasaki Toyoko, whose previous works include "Shizumanu Taiyo," "Shiroi Kyoto," and "Karei Naru Ichizoku."
The story is inspired by the scandal 40 years ago surrounding the secret pact on Okinawa's reversion. The central character is Ryosuke (played by Motoki), a newspaper reporter who prides himself on getting scoop after scoop and who exposes the political deceit behind the scandal. Matsu Takako (34) plays his wife, while Maki Yoko (28) plays an official in the Department of Foreign Affairs who is a key figure in the story.
Filming starts this month and is expected to last about 5 months, with some on-location shots in Okinawa. The series will begin airing in January 2012 in TBS's Sunday 9:00pm time slot.
Source:
Mantan Web