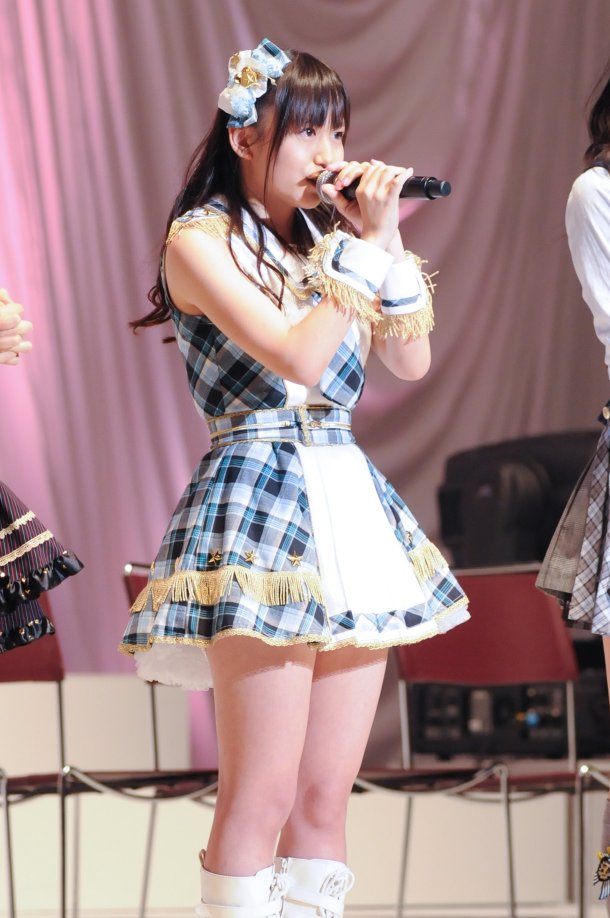 AKB48's Team 4 had its roster shaken up on Friday, with the announcement of Oba Mina's suspension and Mori Anna's graduation. The news came the same day as the announcement of NMB48 member Shimada Rena's suspension.
Like Shimada's case, both Oba and Mori were caught in "scandals" involving their personal blogs from the past. As a result, Oba has resigned from the position of Team 4 captain, and she has also requested a self-suspension from her entertainment activities for now. Oba has also decided to withdraw from the upcoming "senbatsu janken tournament" on September 20th.
Meanwhile, Mori is immediately graduating from the group, due to the combination of this scandal and her back pains that have been keeping her from fully participating in the group's theater performances.
Both Oba and Mori joined AKB48 as 9th generation research students. This past June, they both were promoted to official member status as part of AKB48's newly established Team 4.
Source:
Natalie