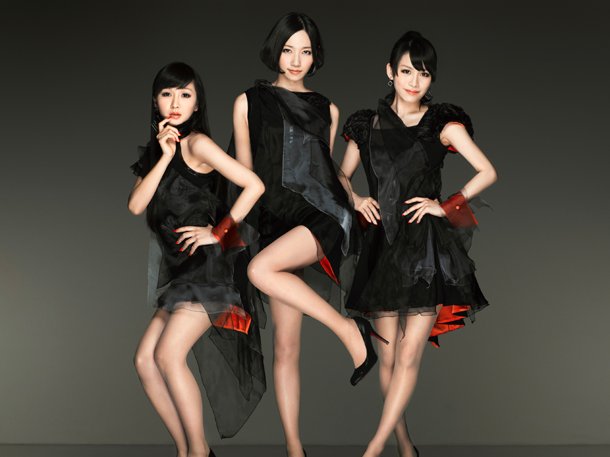 Electropop group Perfume made several announcements today, including two new releases, an arena tour, and a "dance contest." First off, they will release a new untitled single on November 2 that will come with the commercial song "GLITTER" as the B-side. Details about the title track are still unknown, but it is said that it will have a big tie-in.
Then on November 30, Perfume will release "JPN," their first new album since 2009. The tracklist will include their five latest singles since "Fushizen na Girl / Natural ni Koishite" last year.
In conjunction with the album, Perfume will launch their first nationwide arena tour starting in January 2012. A total of 11 venues are planned, but more information about the schedule and locations will be announced at a later date.
The most surprising news is that Perfume will be holding an online dance competition called "Perfume Dance Contest ~Miseyo, JPN!~." Applicants can upload videos of themselves dancing to YouTube and apply through a special website that has been opened.
For the first round of judging, contestants will dance to a 30-second version of "GLITTER" that has been prepared. For the first half, they will copy the same dance moves as Perfume, and for the rest of it they will have to come up with their own routine. Submissions will be accepted until September 28.
The second and third rounds will also be conducted via YouTube later this month and in October. Perfume, their choreographer MIKIKO, and other staff will be involved in the judging, narrowing it down to 10 entries for the final competition. The finalists will face off at Stellar Ball in Shinagawa, Tokyo, on October 29. The winning team – which can be anywhere from 1 person to 20 people – will get a chance to dance with Perfume on stage and receive a special present.
Sources:
Fan Club Newsletter
Natalie
Miseyo JPN website