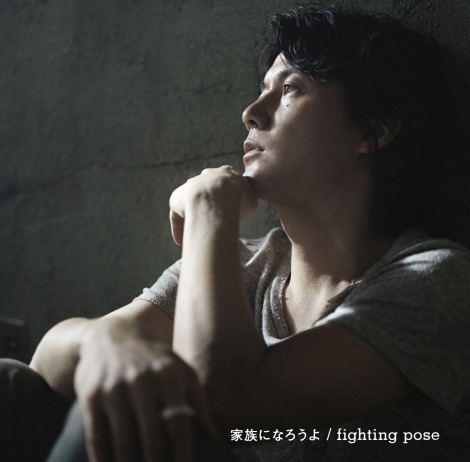 Fukuyama Masaharu's 27th single "Kazoku ni Narou yo / fighting pose" ousted AKB48's "Flying Get" from the #1 spot on the charts this week. The single sold more than 155,000 copies, and it pushed Fukuyama's all-time sales to a new record for a male solo artist.
Fukuyama has had 25 singles and 14 albums that ranked on the Oricon charts, and those works have sold a combined 21.271 million copies (13.167 million singles, 8.103 million albums). The previous record for a male solo artist was held by Nagabuchi Tsuyoshi, who has sold 21.224 million copies so far.
Fukuyama now also has a total of 13 number-one singles, surpassing Tahara Toshihiko (12 number-ones) and putting him in 2nd among male solo artists behind Kondo Masahiko (16 number-ones). Among male and female singer-songwriters, he is now in 1st, ahead of Utada Hikaru (12 number-ones).
Hamasaki Ayumi reached #1 on the album charts for the 18th time with her mini-album "FIVE."
Hamasaki Ayumi – FIVE – 127,024
Red Hot Chili Peppers – I'm With You – 73,941
YUKI – megaphonic – 18,038
Che'Nelle – Love Songs – 11,500
Yamashita Tatsuro – Ray Of Hope – 10,478
Shinsei Kamattechan – 8 Gatsu 32 Nichi e – 10,115
Kato Miliyah – M BEST – 9,515
Meanwhile, voice actress unit Sphere also had a big week, as their Blu-ray release "Sphere Live 2010 sphere ON LOVE, ON Nippon Budokan LIVE Blu-ray" sold 6,081 copies to rank #1 on the general Blu-ray charts. This surpasses their last Blu-ray release, which only reached as high as #3.
Sources:
Oricon (weekly single ranking)
Oricon (weekly album ranking)
Oricon
Oricon