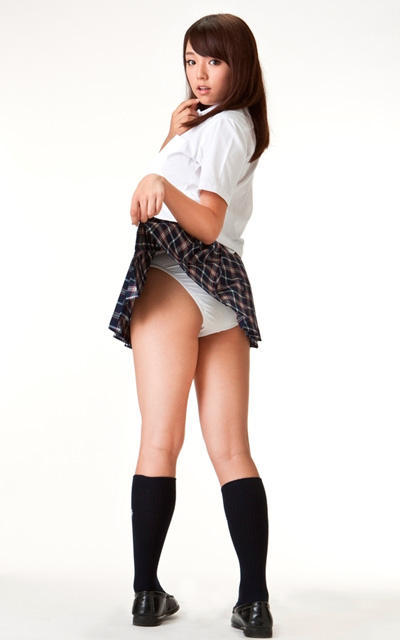 "Pantsu no Ana," the film series that marked the big screen debut of actress Kikuchi Momoko, is returning with a new movie. Morioka Toshiyuki ("Onnanoko Monogatari") will direct, and popular gravure idol Shinozaki Ai (19) will appear in her first starring role.
The "Pantsu no Ana" series was born from a reader submission corner in the monthly gravure magazine BOMB, generally dealing with tragicomic stories about sexual experiences. It was first turned into a movie in 1984 with Kikuchi Momoko as the star, and it was turned into four more movies by the end of 1990. A television drama special starring Goto Kumiko was also aired in 1987.
The new movie will be about a high school girl who ends up moving to a rural town due to her parents' separation and will focus on her interactions with three male students. The cast includes Yamamoto Yoichi (who appeared in the original "Pantsu no Ana") and Tanoue Satoshi.
"Pantsu no Ana" is scheduled to open on November 19.
Shinozaki is one of the most popular gravure idols in Weekly Young Jump. This year, she debuted as part of the "eco idol group" AeLL.
Source:
Eiga.com