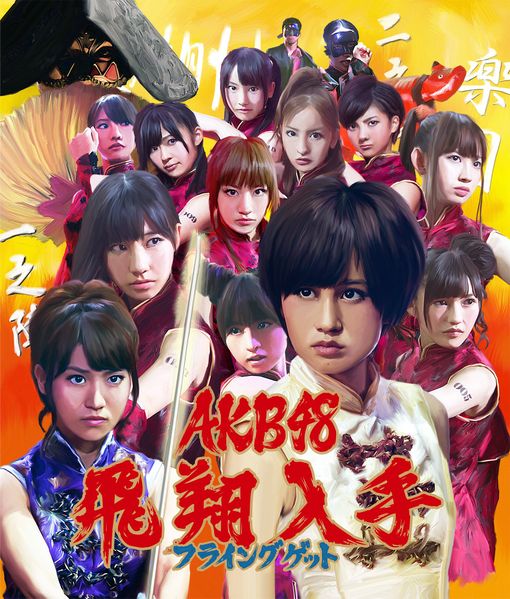 AKB48's latest single, "Flying Get," has reached 1.5 million copies sold, in its 4th week of release. This makes them the first female group ever to have two consecutive singles reach that number.
AKB48's previous single, "Everyday, Kachusha" (released in May), sold 1.517 million copies in its first 4 weeks and is currently at 1.573 million copies sold. "Flying Get" has the slight edge at the 4-week mark, with a current total of 1.521 million copies sold.
AKB48 is just the 5th artist to achieve back-to-back singles that have reached 1.5 million in sales, after B'z, Mr.Children, KinKi Kids, and Utada Hikaru. Four female groups – Pink Lady, Puffy, SPEED, Morning Musume – have had a single reach 1.5 million copies, but none of them were able to do it twice in a row.
Tonight, AKB48 is holding its 2nd Senbatsu Janken Taikai to determine the members for its 24th single, scheduled for release in December.
Source:
Oricon