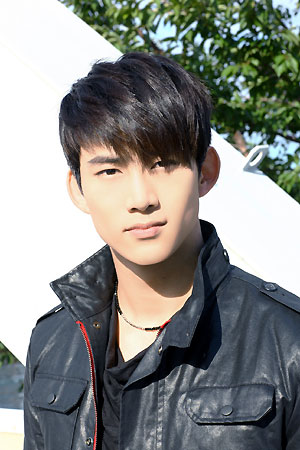 Taecyeon (22), a member of the Korean group 2PM, has been given his first regular role in a Japanese drama series. He will play a mysterious character in Fuji TV's "Boku to Star no 99 Nichi," which stars Kim Tae Hee (31) and Nishijima Hidetoshi (40).
The drama is a love comedy about a top Korean actress named Han Yoo Na (Kim) who comes to Japan, and Namiki Kohei, the man assigned to be her personal bodyguard (Nishijima). Taecyeon's character is described as a man who has had to give up on his dreams, and he carries a big secret that ends up affecting both Yoo Na and Kohei.
It was already announced this month that Sakuraba Nanami will play Kohei's niece. Kaname Jun has also been added to the cast as a paparazzi.
Taecyeon has previously appeared in Korean dramas, and he was a guest in an episode of the Japanese drama "BOSS" this past spring when the members of 2PM appeared as themselves.
"Boku to Star no 99 Nichi" premieres on October 23.
Source:
Mantan Web