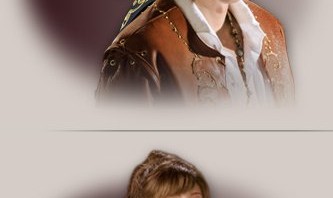 Sakamoto Masayuki (40) of V6 and young actress Otsuka Chihiro (25) appear to be in a romantic relationship. Unconfirmed reports say that their relationship began after they acted together in the "Zorro" musical from January to March earlier this year.
Sakamoto and Otsuka first met last fall at a press event for the musical. Sakamoto was cast as the hero Zorro, while Otsuka played the story's heroine and love interest. The story involved singing duets with the two of them, as well as a kissing scene.
The pair apparently became close during the three months of performances, and it seems that they started dating in June. Otsuka has been seen going to V6 concerts and eating meals with Sakamoto as part of a group.
One source close to the couple says they are seriously dating, but it's not yet at the stage of considering marriage. The source also says that Otsuka recently took up golf in order to match with Sakamoto's interests.
Sakamoto was previously dating former Morning Musume member Nakazawa Yuko (38) for a long time until they broke up last year. Otsuka, on the other hand, was previously in a relationship with Nishikawa Takanori (T.M.Revolution) up until 2009.
Sources:
Sankei Sports
Sponichi Annex