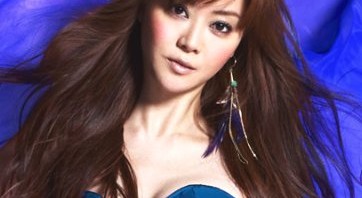 According to the latest issue of Josei Seven, actress/singer Mizuki Alisa (34) appears to be dating actor Nokubo Naoki (30). She was seen spending the night at his apartment just a few days ago.
The magazine says that sometime in mid-November, Mizuki was seen in Nokubo's car. They visited a video rental shop, a wine shop, and a supermarket, then went to Nokubo's apartment building for the night. Mizuki was seen leaving the building the next morning.
There are reports that Mizuki and Nokubo have been drinking buddies for a while, and that Mizuki had helped Nokubo celebrate his birthday in May. It is also said that Mizuki has taken Nokubo to a restaurant she frequents and introduced him as her boyfriend to a staff member.
This past July, there were rumors that Mizuki was dating young actor Shimizu Ryotaro (23), but Josei Seven says the two have already broken up. The magazine published a comment from a source familiar with the situation, who said Mizuki dumped Shimizu in October.
Regarding the new rumor of her and Nokubo, her management agency says that the two are just friends.
Source:
Nikkan Sports