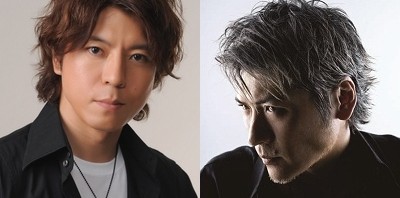 Tezuka Osamu's manga "Hidamari no Ki" is getting a new stage adaptation next spring, starring actor Kamikawa Takaya and singer Kikkawa Koji.
The manga's story takes place at the end of the Edo period and tells of the friendship between a samurai and a doctor, who have two very different personalities. Kamikawa will play the part of the serious samurai, while Kikkawa will play the pleasure-seeking doctor.
"Hidamari no Ki" originally ran in Shogakukan's Big Comic magazine between 1981 and 1986. A television anime adaptation aired in 2000, and there have already been several stage adaptations of it.
The new play is being directed and written by Kashida Shogo of the Gekidan Hounan Gumi theater troupe. Performances will be held at the Ikebukuro Sunshine Theatre in Tokyo on April 13-23, the Shin-Kabukiza in Osaka on May 4-20, and at the Chunichi Theatre in Aichi on May 24-27.
Sources:
Anime News Network
Cinema Today