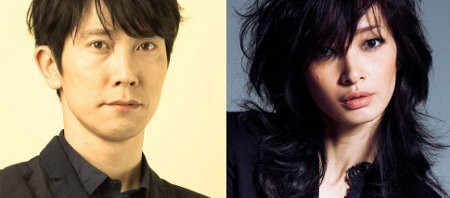 Additional cast members have been announced for Nakama Yukie's upcoming drama series "Renai Neet ~Wasureta Koi no Hajimekata~." At the same time, it was learned that actress Ryo is five months pregnant with her second child, and she also plays a character in the drama who gets pregnant.
"Renai Neet" is a romantic comedy that revolves around 6 men and women who have "forgotten how to be in love." Nakama plays the protagonist Kinoshita Rin. Ryo is playing Rin's friend Nanako, while Ichikawa Mikako plays their friend Miho. One day, both Rin and Nanako go to Miho's "divorce ceremony," and they meet three men. The dentist Naoya (played by Sasaki Kuranosuke), the flavorist Kota (played by Bakusho Mondai comedian Tanaka Yuji), and a handsome young man named Shunpei (played by Nagayama Kento).
Actress Muroi Shigeru has also been announced as a cast member, playing Rin's boss.
Ryo has been married to BRAHMAN vocalist TOSHI-LOW since 2003. She gave birth to their first child in 2005.
"Renai Neet" will start on January 20 and continue until the end of March. Ryo is planning to participate in filming until early March, though her health may affect that schedule.
Sources:
Mantan Web
Sankei Sports