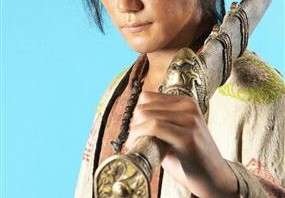 NHK's 2012 taiga drama "Taira no Kiyomori" began airing on January 8th. Viewership ratings for the first episode were 17.3% in the Kanto region, and 18.8% in the Kansai region. In the Kanto region, this is the first time since "Komyo ga Tsuji" in 2006 that a taiga drama has premiered with lower than 20% ratings.
"Taira no Kiyomori" is tied with "Shin Heike Monogatari" (1972) for the 3rd worst start in history for an NHK taiga drama. The only ones that have had worse starts are the 1989 series "Kasuga no Tsubone" (14.3%) and the 1977 series "Kashin" (16.5%).
The drama features a star-studded cast led by Matsuyama Kenichi (26), portraying the life of the 12th century general Taira no Kiyomori. The series is planned to run for 50 episodes, ending in December 2012.
Sources:
Sponichi Annex
Sankei Sports