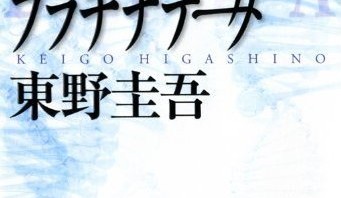 Higashino Keigo's bestselling mystery novel "Platina Data" is getting a movie adaptation, starring Arashi's Ninomiya Kazunari (28). Otomo Keishi ("Ryomaden," "Hagetaka," "Rurouni Kenshin") will direct, and actor Toyokawa Etsushi (49) will play a supporting role.
"Platina Data" was serialized starting in 2006, and it was released in novel form in 2010. The novel has sold approximately 210,000 copies so far.
The story is set in 2017, at a time where the government is aiming to secretly control the genetic data of the population. Ninomiya plays the role of Kagura Ryuhei, a brilliant DNA specialist who works at a special DNA analysis institution established by the National Police Agency. One day, the developer of a DNA analysis system is murdered, and Kagura's DNA is discovered at the scene of the crime, making him the prime suspect. With no recollection of what happened, he is forced on the run.
Toyokawa will play Asama Reiji, the persistent veteran police detective in pursuit of Kagura. This will be his first detective role since"Hannin ni Tsugu" in 2007. It will also be his first time acting together with Ninomiya.
Filming will take place between February and April. Toho plans to distribute the film in theaters in 2013.
Sources:
Sankei Sports
Sports Hochi