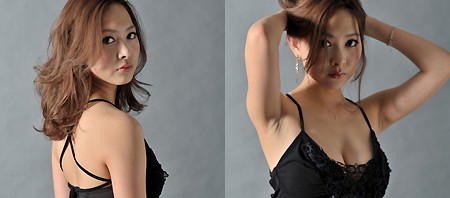 Actress Tanimura Mitsuki (21) has been given the lead role in a new drama series called "Taburakashi ~Daikou Joyuugyou Maki~." This will be Tanimura's first time starring in a drama series on commercial broadcast television.
The drama will air in NTV's "Thursday Mystery Theater" time slot (11:58pm-12:38am). The story is based on "Taburakashi," a novel by Yasuda Io that won the 23rd Shosetsu Subaru New Writers Award.
Tanimura plays Maki, a young woman who came to Tokyo with dreams of becoming an actress. However, the theatrical troupe she belonged to disbanded, and she has meanwhile become burdened with 6 million yen worth of debt. She begins working as a stand-in actress, playing everything from a corpse to a ghost to a newlywed. The show even includes a sexier and more adult look for Tanimura.
Yamamoto Koji and Danta Yasunori have also been cast. Takahashi Yu will sing the show's theme song, "Sepia."
"Taburakashi" begins airing on April 5th.
Source:
Mantan Web