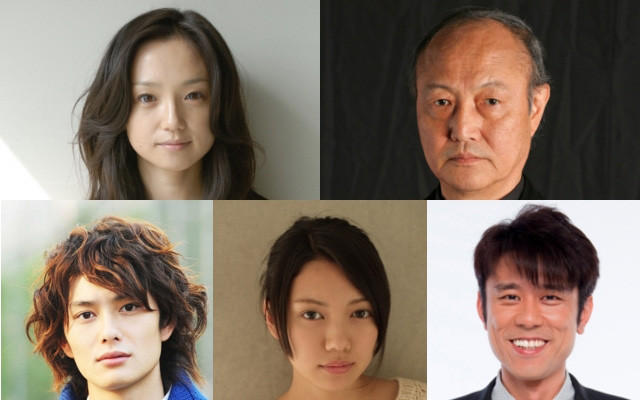 Actress Nagasaku Hiromi (42) has been chosen to star in Tanada Yuki's film adaptation of "Shijuukunichi no Recipe," originally a novel by writer Ibuki Yuki. The novel was previously turned into a drama miniseries on NHK last year, starring Wakui Emi.
For Nagasaku, this will be her first film since the award-winning "Youkame no Semi" in 2011. She will play the part of Yuriko, a woman set back by unsuccessful infertility treatments and an unfaithful husband (Harada Taizo). When her stepmother Otomi passes away, she returns to her hometown where her father Ryohei (Ishibashi Renji) lives. A young woman named Imo (Nikaido Fumi) suddenly appears before the family, telling them that Otomi entrusted her with a "recipe for a happy life." Because of those instructions, Yuriko and her father find themselves spending the next 49 days with Imo, as well as a half-Brazilian, half-Japanese man named Haru (Okada Masaki).
(In Japan, it is customarily believed that the spirit's journey to the world of the dead takes 49 days.)
The movie will be shot mostly in Gifu and Aichi between October 31st and November 30th. Release is scheduled for 2013.