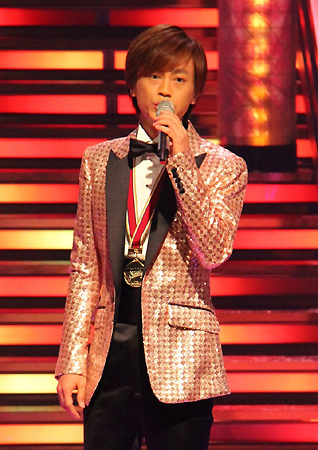 The 45th Nihon Yusen Taisho award ceremony was held on Wednesday, and for the 7th time, singer Hikawa Kiyoshi received the grand prize. His song "Sakura" topped a field of 8 nominees, which included AKB48, JUJU, Nishino Kana, Fairies, Otsuki Miyako, Mizumori Kaori, and Kouzai Kaori (who has previously won the grand prize once).
Hikawa previously won the grand prize in 2003, 2004, 2005, 2007, 2009, and 2010. No other has won more than three times.
The other award winners were previously announced here.
Mantan Web has a photo gallery of the ceremony here.
Source:
Mantan Web