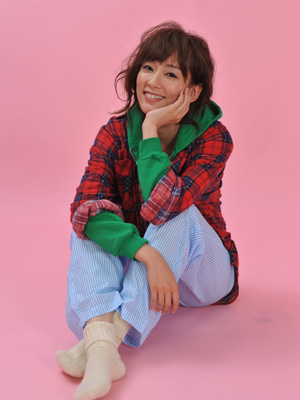 Actress Mizukawa Asami (29) has been chosen to star in an NTV drama series next season, tentatively titled "Share House no Koibito." Since the series will air on Wednesday nights at 10:00pm, this marks her first lead role during the prime time hours (7:00pm-11:00pm).
As the title suggests, the series is a romance story is set in a share house (share houses have recently been becoming a trend in Japan), and the show is also being produced by the staff of "Hotaru no Hikari," another drama series that involved a love story between two people living under the same roof.
Mizukawa plays the protagonist Shio, a woman around the age of 30 who is having poor luck at work and in her love life. Circumstances suddenly lead her into living with a 40-year-old man who already has a wife and family, and she begins falling for him. However, that man has begun thinking that he like men, and he confesses his love to a 38-year-old. Unfortunately, the target of his affection has feelings for Shio, resulting in an awkward love triangle.
The actors playing the two male leads have not yet been revealed.
"Share House no Koibito" will begin airing in January.
Sources:
Oricon
Cinema Today
Mantan Web