New user registrations have been disabled until further notice. If you would like to create an account, please message
Generasia on Facebook
. Thank you!
Rocket Girls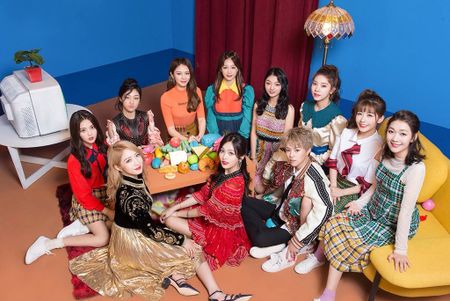 Rocket Girls (火箭少女101) is a Chinese Mandopop project girl group that was formed via the Tencent TV show Produce 101 China. They are signed to Wajijiwa Entertainment.
Members
Former Members
Information
Produce 101 China, Pre-Debut
The members participated as trainees in the show Produce 101 China before debuting as members of Rocket Girls on June 23. The group consists of Cosmic Girls members Meng Meiqi and Wu Xuanyi (both from Yue Hua Entertainment), they both placed 1st and 2nd respectively. Yang Chaoyue (Wenlan Culture) and Duan Aojuan (Long Wu Tian Culture) placed 3rd and 4th respectively. Former The "Rap of China" contestant, Yamy (JC Universe Entertainment), placed 5th overall. Lai Meiyun (Qigu Culture), Zi Ning (Mavericks Entertainment), Sunnee Yang (K-L Entertainment), Li Ziting (Huaying Yixing), Fu Jing (Banana Entertainment) and Xu Mengjie (Zimei Tao Culture) placed 6th, 7th, 8th, 9th, 10th, and 11th, in this order.
Debut and member departures
On the day of their debut, they released their new song "Rocket Girls". Their first show was on "Happy China Graduation Music Concert 2018" aired on Hunan Television one day after their debut. On August 9, two days before the group's official single release and press conference, Yue Hua Entertainment and Mavericks Entertainment released a joint announcement stating that they would be withdrawing members Meiqi, Xuanyi, and Zining from the group. It also stated that Yuehua decided to withdraw Meiqi and Xuanyi due to the inability to come into an agreement with the company managing Rocket Girls regarding them promoting with the group and with their Cosmic Girls. And it was stated that Mavericks withdrew Zining because of health issues.
Discography
Digital Singles
Filmography
Television
[2018] Rocket Girls 101 Research Institute
[2018.06.24] Happy China Graduation Concert
[2018.07.06] Keep Running
Endorsements
External Links