New user registrations have been disabled until further notice. If you would like to create an account, please message
Generasia on Facebook
. Thank you!
CHAGE and ASKA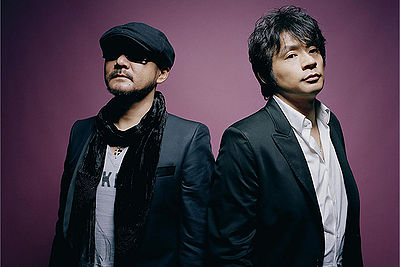 CHAGE and ASKA is a Japanese pop duo debuted in 1979.
Members
History
CHAGE and ASKA, as the name implies, is a two-man group who sing a variety of songs. Anybody that's been around the Japanese music scene in the last 20 years or so should have heard of them, as they've been making music since 1979 when they won Best Song Award at the 16th Annual Yamaha Popular Song Contest. As two friends that formed the group when in college, they got their music career debut a few months later with the the single Hitorizaki.
Their first big hit was in 1980 with the single Banri no Kawa. They were the first to win the Japan Gold Disk Artist of the Year Award two years in succession during '92 and '93. They later changed record labels to King Records in 1985. Two years, ASKA would start his own solo career with CHAGE not far behind. They released their next best album, SUPER BEST, the same year and it stayed on the charts for three years. Before the decade was up, the group changed their name as CHAGE&ASUKA and then CHAGE&ASKA by 1990.
The group still was releasing music when the 90s hit with the their first released being the album SEE YA where the album was recorded in London. Their next handful of singles hit the #1 position on the Oricon chart and sold over one million copies each. They went on to win even motr awards at the The World Music Awards '93 and 8th Annual Golden Disc Awards. Before the year was up, the duo released the single Meguri Ai, which became a hit and sepnt many weeks on the chart.
In 1995, the group would head over all Asia for a huge concert tour from 1995 to 1996. Also during this time, they appeared on MTV UNPLUGGED LIVE with many artists like Chaka Khan, Richard Marx, and Michael Hutchence.
To celebrate their 20th anniversary, they released the best album CHAGE and ASKA VERY BEST ROLL OVER 20TH and their Double A Side single Kono Ai no Tame ni / VISION. The duo also went on a country-wide tour, counting down the most popular and favorite hits of the past 20 years. Also, they changed labels to Toshiba EMI but didn't last long as they moved to Yamaha Music a year later and then Universal Music Japan in 2001.
In 2009, the duo announced a hiatus so they could focus on their solo career. Anybody familiar with Ghibli Studios should recognize at least one of their songs, On Your Mark, which had its promotional video directed by none other than Miyazaki Hayao.
Discography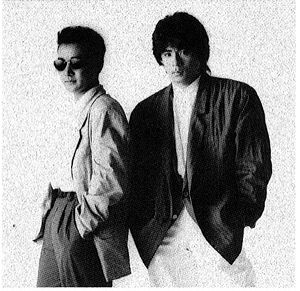 Albums
Singles
External Links