Generasia would not be what it is today without the countless contributions by both staff and members alike! Thank you for all that you do!!
ASKA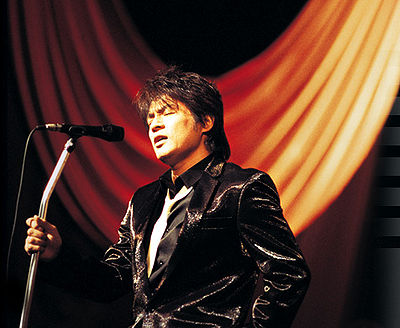 ASKA (あすか) is a Japanese singer-songwriter and member of the pop duo CHAGE and ASKA.
Profile
Real Name: Miyazaki Shigeaki (宮﨑重明)
Other Name: Asuka Ryo (飛鳥涼)
Birthdate: February 24, 1958
Birthplace: Onojo, Fukuoka Prefecture
Blood Type: A
Information
ASKA started his music career when he and CHAGE formed the duo CHAGE and ASKA in 1979. After that, he begin writing lyrics for artists like Oginome Yoko, Hikari GENJI, and Nakayama Miho. Then in 1987, he started his solo career with the debut of his first single, "MY Mr.LONELY HEART". He would go on to be in the charity group USED TO BE A CHILD and did a duet with Richard Marx in 1997.
In 2005, he focused more on his solo career and did theme songs for such festivals like ap bank fes'08. He would later go hold a concert, entitled ASKA SYMPHONIC CONCERT TOUR 2008 "SCENE", through Japan and also in Thailand.
ASKA would focused even more on his solo career after his duo group, CHAGE and ASKA, tooki a hiatus starting on January 2009.
Discography
Original Albums
Cover Albums
Best Albums
Cover Albums
Singles
Download Exclusive
Videos / DVD / Blu-ray
Books
[1984.11.15] Only Lonely (オンリー・ロンリ)
[1990.11.21] Keredo Sora wa Ao ~Asuharyou Ron (けれど空は青~飛鳥涼論)
[1993.04.10] Keredo Sora wa Ao ~Asuharyou Ron Bunko Han (けれど空は青~飛鳥涼論 文庫版)
[1996.11.25] Interview (インタビュー)
External Links