User registrations have now been re-enabled. If you previously had an account and logged in via OpenID, please create a new account. Thank you!
Coed School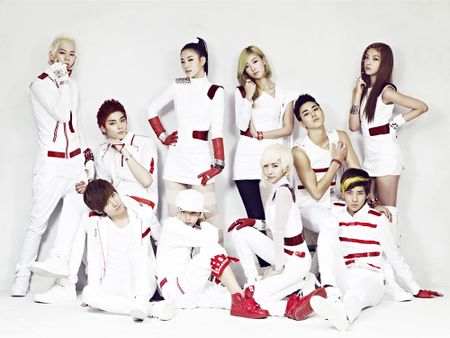 Coed School (남녀공학) (formerly known as Co-ed) was a Korean pop 12 member mixed group formed by Core Contents Media that debuted at the end of September 2010. The group is formed by two sub-groups: one that include all female members, 5dolls, and one that include all male members, SPEED. The main group has been inactive since October 2010.
Members
Former Members
Trivia
Fanclub: Classmates (unofficial)
Color: Orange
Information
In December 2010, Core Contents Media announced the creation of Coed School's subgroup 5dolls, which would feature all the female members of the gruop plus new member Eungyo.
In November 2011, it was announced that Superstar K3 contestant Jongkook joined the group and Kangho left to focus on acting. It was also announced the creation of the male unit, SPEED, following the steps of 5dolls.
In February 2012 it was announced that leader Soomi left the group to focus on her solo career while two additional members were added to the group and their respective sub-units, Nayeon (5dolls) and Sejun (SPEED).
In October, although not official announcement was made, GM Contents Media updated profiles of the sub-groups website by removing Chanmi, Kwangheng and Noori, confirming the rumors of their departure one month earlier. Also, three new members joined to replace the former members, Shannon, Yuhwan and Taeha.
Discography
Mini-Albums
Digital Singles