New user registrations have been disabled until further notice. If you would like to create an account, please message
Generasia on Facebook
. Thank you!
Kuroyume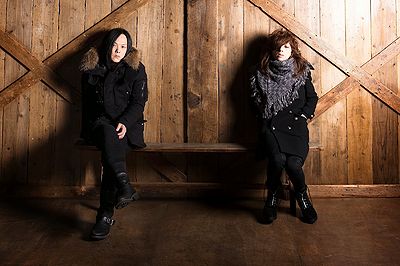 Kuroyume (黒夢) is a '90s forerunner of visual-kei. Their influences live on in many contemporary visual-kei groups. In 1999, they went on an indefinite activity pause and, in 2008, the band announced that they would officially disband with a live on January 29th, 2009, called kuroyume "the end" ~CORKSCREW A GO GO! FINAL~ 090129 Nippon Budokan. In 2011, it has been announced their comeback by releasing a single called "Misery", on February 9th, 2011.
Members
Former Members
History
Kiyoharu and Hitoki from GARNET decided to make a new band. With MASARU (later joins Oblivion Dust), who is quickly replaced by Shin, their formed Kuroyume which means "Black Dream". In the beginning they played traditional Visual-Kei sound, dark & gothic in their 1st mini album Ikiteita Chuuzetsuji which released in 1993.
In 1994 they ended their indies and signed with Toshiba EMI, and released their first major album Mayoeru Yuritachi dark but, with a bit of rock. In the same year, they released their second major album Cruel. Unfortunately Shin, who wrote most of their songs, decided to leave the band in 1994, because of musical differences.
Kiyoharu and Hitoki had to wrote all of the songs in their second major album feminism. And the change for this album was very radical as this album was more pop influenced. In 1996, they released FAKE STAR ~I'M JUST A JAPANESE FAKE ROCKER~, the band finally found their own sound, which was more punk and hardcore while still it remained some experimental. This album contained pop, rock, punk, and even reggae and ska.
In 1997, they ended their experimental period. Kuroyume showed their punk sound with Drug TReatment which sold over one million copies. It sounded very raw (because Kiyoharu wanted it). They were one of several bands that not fell into a commercial trap like other major bands and they still kept their underground spirit.
In early 1999, Kuroyume decided to disband, due to Hitoki's health problems. After this disbandment, Kiyoharu formed SADS and Hitoki formed Piranaheads.
Discography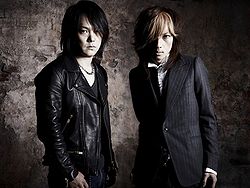 Albums
Mini-Albums
Best Albums
Live Albums
Singles
Limited Singles
Other Singles
Demo Tapes
VHS/LD/DVD/Blu-ray
Tribute Albums
External Links