New user registrations have been disabled until further notice. If you would like to create an account, please message
Generasia on Facebook
. Thank you!
ONE OK ROCK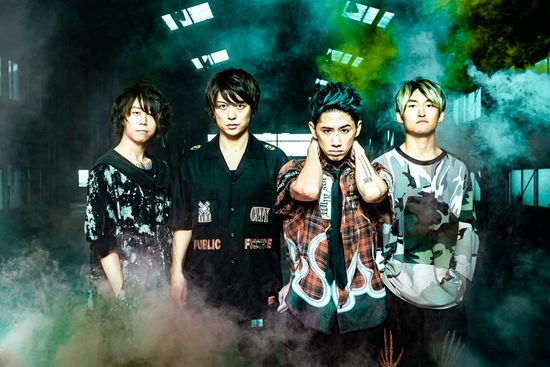 ONE OK ROCK is a Japanese rock band signed to A-Sketch and managed by AMUSE. The origin of the group's name is from the time they would always book the recording studio; the pronunciation of ONE OK ROCK is wanokurokku (ワンオクロック) which sounds like one o'clock.
Members
Current Members
Former Members
Information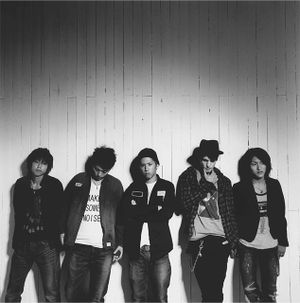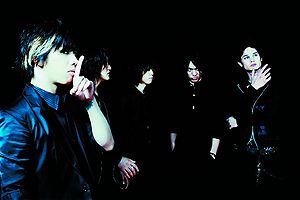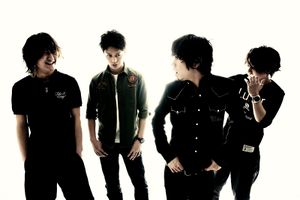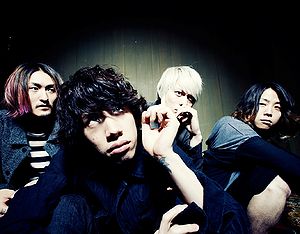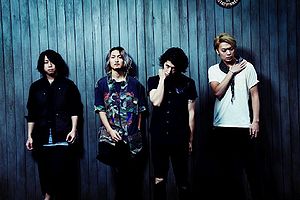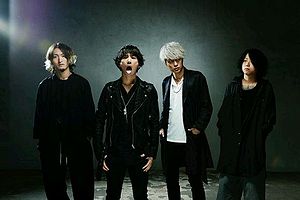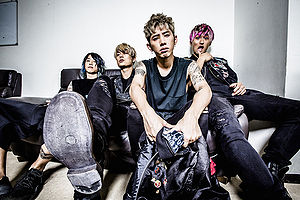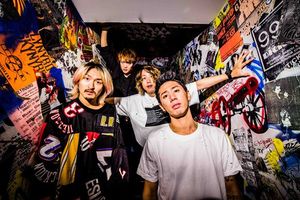 The band formed in summer 2005 with Toru, Alex, Ryota, and Tomo. Later, Taka joined and they focused on performing lives in the Tokyo area. In 2006, Tomo left the band to pursue a career in acting. Not long after, the band independently released two mini-albums. Because of their mini-album sales, their participation at summer festivals, and their lives in the outskirts of Tokyo, they were signed to A-Sketch. In March 2007, Tomoya officially joined the group and the five-person band made their major debut by releasing their first single, "Naihi Shinsho", on April 25th.
In April 2009, Alex was arrested due to sexual harassment, causing the cancel of the band's upcoming single, "Around the world Shounen", its drama tie-in with GODHAND TERU, and their 2009 tour. Following the scandal, the band revealed that Alex was officially no longer a part of the band.
ONE OK ROCK continued as a four-member group and made a comeback with a live concert tour that started on September 5, 2009, titled Overcome Emotion. Their first release afterwards was their fourth single, "Kanzen Kankaku Dreamer", on February 3, 2010. The band followed up with their fourth album, Niche Syndrome, which was released on June 9.
Japanese Discography
Studio Albums
Mini-Albums
Singles
Other Singles
Digital Singles
Video Releases
Demos
Compilations / Other
English Discography
Albums
Publications
Band Scores
Photobooks

[2017.01.11] PRIMAL FOOTMARK 2017
Magazines
[2011.07.xx] MUSICA August 2011 Issue (Feature)
[2011.09.xx] PATi PATi October 2011 Issue (Feature)
[2011.09.xx] MUSICA October 2011 Issue (Feature)
[2011.09.xx] GiGS 2011 November Issue (Feature)
[2011.09.xx] ROCKIN'ON JAPAN November 2011 Issue (Feature)
[2011.09.xx] BACKSTAGE PASS 2011 November (Feature)
[2016.09.27] Backstage Pass (B-PASS) November 2016 Issue (Feature)
[2016.10.xx] Quick Japan Vol.1 28 (Feature)
[2016.11.14] Pia MUSIC COMPLEX Vol.7 (Cover)
[2016.12.10] Rolling Stone (Japanese Edition) January 2017 Issue (Feature)
[2016.12.29] ROCKIN'ON JAPAN Feb,2017 (Cover)
[2016.12.27] GiGS February 2017 Issue (Feature)
[2017.01.10] Men's NONNO February 2017 Issue (Feature)
[2017.01.14] MUSICA February 2017 Issue (Feature)
[2017.01.19] Bass Magazine February 2017 Issue (Feature)
[2017.01.19] Cut February 2017 Issue (Feature)
[2017.02.23] QuickJapan vol.130 (Cover)
[2017.02.24] GQ JAPAN April 2017 issue (Cover)
[2017.02.xx] 「Rock Sound (March 2017)」Cover A (Member) (Cover)
[2017.02.xx] 「Rock Sound (March 2017)」Cover B (TAKA) (Cover)
[2017.03.02] Ongaku to Hito February 2017 Issue (Cover)
Awards
[2012] MTV Video Music Awards Japan: Best Rock Video - "Answer is Near"
[2013] MTV Video Music Awards Japan: Best Rock Video, Best Video from a Film - "The Beginning"
[2013] Space Shower Music Video Awards: Best Your Choice - "The Beginning"
[2014] MTV Video Music Awards Japan: Best Rock Video - "Be the light"
[2014] CD Shop Awards: Finalist Award - Jinsei×Boku=
[2016] Classic Rock Roll of Honour Awards: Eastern Breakthrough Male Band
[2016] Space Shower Music Video Awards: Best Active Overseas
[2016] MTV Europe Music Award: Best Japanese Act
[2017] Rock Sound Awards: Best International Band
[2018] Rock Sound Awards: Best Live Performance
[2018] Space Shower Music Video Awards: Best Group Artist, Best Active Overseas
[2019] MTV Video Music Awards Japan: Artist Of The Year
[2020] Space Shower Music Video Awards: Artist Of The Year
External Links