Due to an influx of spam accounts getting through and joining the site, user registrations have once again been disabled until further notice as we work on a different solution.
BeForU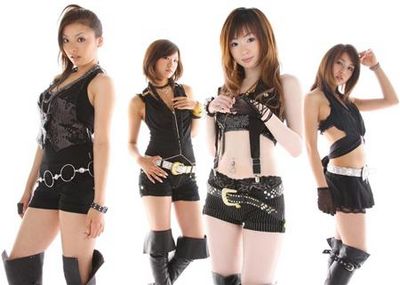 BeForU (ビーフォーユー) was a Japanese pop group created by Konami primarily for its BEMANI line of music simulation video games. In 2006 they signed to avex mode. In 2008 Gambit bought the group out. Due to the Third Generations lack of success, the band broke up in late 2008 and was officially announced in 2009.
Members
First Generation
Second Generation
Third Generation
Information
BeForU Debut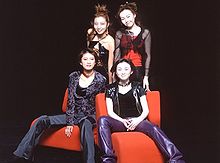 On November 20, 2000, Konami and Toshiba-EMI held auditions to form a J-pop group, BeForU. Many people auditioned, and only four people were chosen for their talent, ability and emphasis; Yoma (26), Maehara Shiyuna (21), Noria (19), and Kosaka Riyu (15).
"BeForU" is a play on words and was the winning result of a contest to name the group. The group name is both a reference to the Dance Dance Revolution song "B4U" and a play on the words "before you." BeForU also when they originally formed, had four members.
They unofficially debuted in 2000 with the song "DIVE" on the game Dance Dance Revolution 5th Mix. In 2001 their company saw sucess in Riyu and had her release her own debut single "true..." and released her own solo album album 3 years later entitled begin.
The group officaly debuted with their debut album BeForU in 2004.
In early 2004 Shiyuna left BeForU group to pursue other venues. She was the only BeForU member without any solos.
BeForU NEXT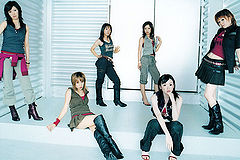 After Shiyuna's departure, BeForU had another contest for two new members. There was a tie for first place, so there became six members instead of five. The additions were Sotohana Risa, Arisawa Miharu, and Minami Sayaka. They formed the second generation of BeForU known as BeForU NEXT. (BeForU NEXT refers only to the new members.
They made their second generation debut with the single "KI・SE・KI" in 2004 and released their second album BeForU II in 2006. They performed live for the first time to promote the album and released a DVD BeForU FIRST LIVE at Zepp Tokyo 2006 that shows performances at the concert.
The group signed to avex mode and released their first single under the label "Red Rocket Rising" and a month later "Get set GO!! ~BeForU astronauts set". They released another single also a month later "Strike Party!!!" which was used as the third season of the anime MAJORs ending theme song.
They released a special mini-album titled 6NOTES in 2007 that was under their own Be+Wings label. Each of the 6 songs is a solo by each member. The CD was only available at their special live events and on their website. In February 29, 2008, it is no longer available and a rare item.
They released their third album BeForU III ~Breaking Into The Probability Changes~ in 2007 and returned to Zepp Tokyo and performed live to promote the album and released another DVD BeForU LIVE 2007 ZEPP TOKYO.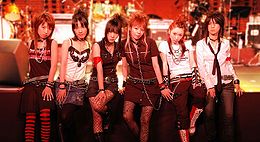 After the released of their fifth single "Yo Hanabi" the group made no public appearances until December 2007 when Riyu announced on her blog that due to an illness, Miharu would retire from the group and not long later Yoma had chosen to depart for personal reasons. Their departures were effective immediately and they did not perform at a scheduled concert on December 30th where a graduation took place for Noria and Risa Sotohana who were going to start solo careers. Their website shut down for two months.
BeForU Third Generation
In February 2008 their website reopened and it was announced that 3 new members would be joining the group, Tachibana Ayano, Nishiuchi Hiromi, and Fukushita Megumi. Soon after the new members announcement Sayaka left the group due to an illness.
The debut of the third generation was released on a DVD Four Piece / Live 2008. The group was bought out by the label Gambit and soon after they released their sixth single "SHANGRI-LA" in 2008. Less than a month later they released their fourth album titled after the single Shangri-La. After the albums release there have been no recent news or updates about the group since 2009 and their website no longer exists. There has also been no mention of BeForU on members' blogs. It can be safe to assume they have disbanded due to the new generations lack of success. In 2009 Riyu confirmed the rumors to their disbandment.
Discography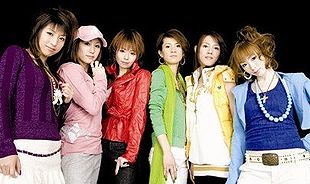 Albums
Mini-Albums
Singles
DVDs
External Links