New user registrations have been disabled until further notice. If you would like to create an account, please message
Generasia on Facebook
. Thank you!
Hoshimura Mai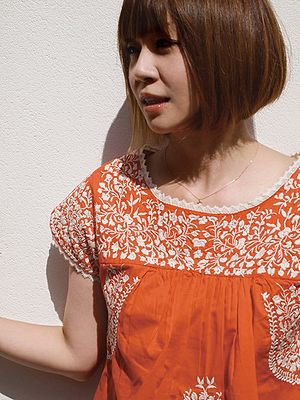 Hoshimura Mai (星村麻衣) is a Japanese pop-rock singer under Heart-Voice Records. She writes her own lyrics and composes her own music. Her style can be described as "piano-pop/rock". Hoshimura is also known for assuming a crouching stance while playing the piano.
Profile
Information
Beginnings
Hoshimura Mai was born in Shimane Prefecture and majored in piano. She began playing when she was just four years old and considers the piano her friend. Her parents are both school teachers and were important to her development as a musician. Hoshimura's mother wanted her to become a classical musician while her father influenced her with his fondness for pop music (he played guitar in a pop-style band).
During high school, Hoshimura set her sights on becoming a singer-songwriter. She also developed a preference for pop-rock over classical music. One day, Hoshimura learned of a Sony Records vocalist audition on the Internet and submitted a demonstration tape. Although she passed the initial screening, she did not make the final cut since she was unable to attend an in-person audition because of her exams. Hoshimura did not give up however, and so she tried once again and passed. She released her debut indies single "Natsuiro no Canvas" in 2002.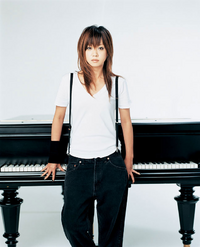 Going Major
Soon after the release of her indie debut, Hoshimura went major after being offered a record deal with Sony Music Entertainment. She made her major debut with the single, "Stay With You". She later released two more singles: "Cherish", which reached #125 on the Oricon and the more successful "GET HAPPY". "GET HAPPY" was used as the theme song for the drama Marusa!!, and reached #24 on the Oricon charts.
In 2005, "Melodea" is released and it marked the beginning of a notable change in Mai's music. With this single, though her vocals were still strong, Mai's compositions were much softer and subdued when compared to the upfront power and punch of her trademark 'piano-rock' sound. The following singles ("EVERY", "Sunao ni Narenai", "Merry Go Round") led up to her second studio album, "Joyful". The album did worse than her debut album, "SOUP", ranking at #60 on the Oricon charts.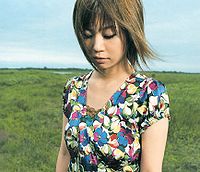 In 2007, Hoshimura started to rise to fame. "Sakura Biyori" was the tenth ending theme of the anime BLEACH, ranking #20 on the Oricon weekly charts. Her follow-up single, "Shunkan, Strobe.", failed to make the same impact.
On June 4th, 2008 Hoshimura made another hit, this time with "regret". The track was the seventh ending song of the anime D. Gray-man, ranking #30 on the Oricon weekly charts and selling 6,313 units totally. In the same year, Hoshimura released her most successful single to date, "Hikari", the theme song for the drama Tomorrow -Hi wa Mata Noboru-. The single reached #14 on the Oricon weekly charts, charted for 8 weeks and sold 21,313 units totally. After all success, Hoshimura released her third album entitled MY LIFE and it's also her most successful album to date, ranking #20 on the Oricon weekly charts.
Leaving Sony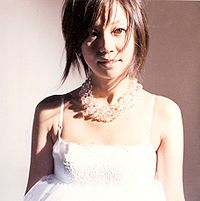 In 2009, Hoshimura Mai along with the brilliant green and Sowelu, announced their departure from management agency Ken-On and record label Sony Music Entertainment. Before she left, Hoshimura released a best album entitled PIANO & BEST. The collection consisted of two discs: one featuring tunes sung to her own piano accompaniment, while the other included all of her singles to date. The DVD contained live footage of her Shibuya 2008.10.30 concert.
After her departure from Sony, Mai teamed up with Osaka based independent label Heart-Voice Records and has continued to record and release her own music. She performs live regularly in various small club venues around Japan. More recently she has also started writing songs for other artists.
Discography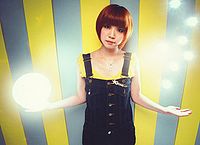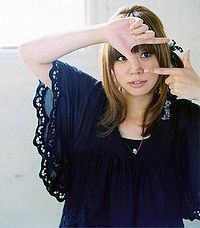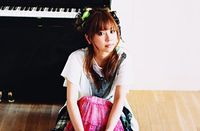 Albums
Best Albums
Mini-Albums
Singles
DVD
Vinyls
Compilations / Other
External Links