Due to an influx of spam accounts getting through and joining the site, user registrations have once again been disabled until further notice as we work on a different solution.
LOVES.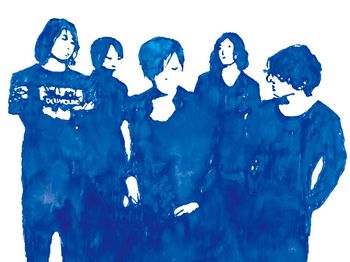 LOVES. is a Japanese alternative rock band headed by the former Seagull Screaming Kiss Her Kiss Her frontwoman, Higurashi Aiha. They group formed in 2005, performing at live shows, but the group didn't release their debut album, LUCKY ME, until March of 2007. In 2008, the band changed its name to Higurashi Aiha and LOVES!, but returned to their original name in 2010.
Members
Support members
Information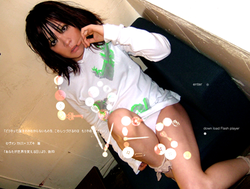 Singer-songwriter Higurashi Aiha rose to fame in the 1990's as the leader of the band Seagull Screaming Kiss Her Kiss Her. After the band disbanded in 2002, Higurashi signed with Sony Music Entertainment and started to record and release solo material. However just after a few years Higurashi grew tired of her solo career and wanted to work in a band again.
In 2005, Higurashi called up her old friend Akiyama Takahiko and the two decided to form a band. At this point they recruited Iwatani Keishiro, whom worked with Higurashi doing her solo recording and he joined the band as a support member. The group decided to call themselves LOVES. and they begain recording and playing live shows. The band soon started with live activity. The band gathered a strong fanbase by playing many shows in the Tokyo and Kyoto regions. After entering a battle of the bands, they end up tied for the first place spot. After making their name know in their home country, the group starts touring overseas to try and gather an overseas audience.
Still under contract with Higurashi's former label, Sony Music's Ki/oon Records, the band released their debut album in 2007, LUCKY ME. They followed up a few months later with the single, "Naked Me", which was used as the theme song to the film Quiet Room ni Yokoso, which was directed by Suzuki Matsuo.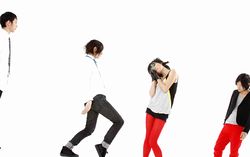 In 2008, the band left their major record label and started recording again. During this time the band changed its name to Higurashi Aiha and LOVES! and it saw the addition of some new members. The band welcomed bassist Nakao Kentaro and saxophone player Nakamura Hiroshi, whom previously worked as supporting studio musicians on LUCKY ME. With the new members and new name, the band set off to record some new material. The band's second studio album, NOW is the time! was recording over the length of three days[1]. This album was released by Higurashi's own chance!dance!record label.
In 2009, the group took a small break and Higurashi worked on some solo material. She released her third studio album, Perfect Days in November 2009. During this time she also began working on tracks for her reunion with her former band RAVOLTA.
In 2010, LOVES. had returned and they released their third studio album, JM. The album showed quite a style change for the band. For this album, the band a lot of new wave influences and incorporate that into their sound. Also before the release of the album the band changed their name back to their original: LOVES.
The band is currently signed to the felicity record label. The label is headed by the former head of Trattoria records, whom Seagull Screaming Kiss Her Kiss Her was formerly signed with.
Discography
Studio albums
Singles
Compilations / Other
References
External Links