User registrations have now been re-enabled. If you previously had an account and logged in via OpenID, please create a new account. Thank you!
M-Collection Kaze wo Sagashiteru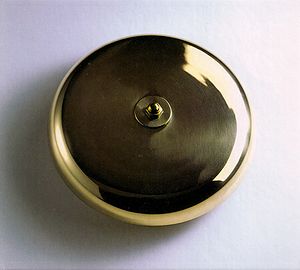 Artist

Album

M-COLLECTION Kaze wo Sagashiteru (風をさがしてる)

Released

1995.06.09

Catalog Number

BVCR-9301~2

Price

¥3,873

CD1 Tracklist
CD2 Tracklist
Information
M-COLLECTION Kaze wo Sagashiteru is Fukuyama Masaharu's first single collection. It includes all a-sides and b-sides until the single HELLO. This album reached #1 on the Oricon charts, charted for 24 weeks and sold 1,303,490 copies, becoming the #11 album of 1995.
Oricon Chart Positions
| Week | Week Rank | Sales | Total Sales |
| --- | --- | --- | --- |
| 1 | 1 | 527,430 | 527,430 |
| 2 | 3 | 245,640 | 770,370 |
| 3 | 7 | 108,060 | 881,130 |
| 4 | 5 | 78,420 | 959,550 |
| 5 | 7 | 56,910 | 1,016,460 |
| 6 | 7 | 55,270 | 1,071,730 |
| 7 | 9 | 41,360 | 1,113,090 |
| 8 | 12 | 27,990 | 1,141,080 |
| 9 | 15 | 21,360 | 1,162,440 |
| 10 | 14 | 20,170 | 1,182,610 |
| 11 | 13 | 20,980 | 1,203,590 |
| 12 | 26 | 14,380 | 1,217,970 |
| 13 | 25 | 14,360 | 1,232,330 |
| 14 | 42 | 9,520 | 1,241,850 |
| 15 | 35 | 10,560 | 1,252,410 |
| 16 | 53 | 7,590 | 1,260,000 |
| 17 | 78 | 4,970 | 1,264,970 |
| 18 | 63 | 5,810 | 1,270,780 |
| 19 | 54 | 6,380 | 1,277,160 |
| 20 | 68 | 5,360 | 1,282,520 |
| 21 | 80 | 4,520 | 1,287,040 |
| 22 | 62 | 5,860 | 1,292,900 |
| 23 | 63 | 5,630 | 1,298,530 |
| 24 | 73 | 4,960 | 1,303,490 |
Total Reported Sales: 1,303,490
External Links