Due to an influx of spam accounts getting through and joining the site, user registrations have once again been disabled until further notice as we work on a different solution.
MAA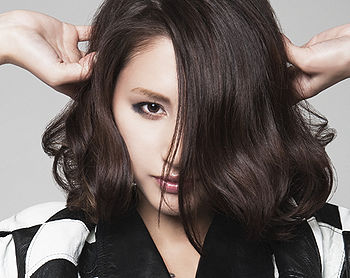 MAA is a Japanese pop and electronica singer-songwriter, and is advertised as the "Rumour Cinderella MAA". She is under Warner Music Japan and is managed by Geiei. Once the vocalist of the (now disbanded) rock band MarBell, she debuted as a solo artist in 2010, taking on a more electro-pop style. She is noted for her outgoing nature, and writes the lyrics for all of her songs. Her debut mini-album under the indies label EXIT LINE, Monkey Kingdom, was released in December of 2010 and has garnered critical acclaim.
Profile
Biography
MAA is a Japanese electronica/pop artist, formerly known as MAR, the vocalist of short-lived rock group MarBell. After the group disbanded, she debuted in September 2010 with the electro-pop single, "Ghost Enemy", under the stage name MAA. Although just recently a solo artist, MAA has been an active musician since 2004.
With thirteen tattoos on her body (the alligator on her back being her symbol), she is known for her rough nature due to her outgoing and carefree personality. Her exotic looks, due to an American father and Japanese mother, have drawn comparisons to many Western pop artists. Due to her eccentric attitude, many have given her the nickname, "Psycho Cinderella".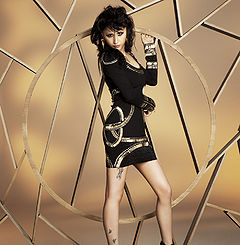 In September 2010, a rental-only single, "Ghost Enemy" was released, which sold over 11,500 copies on the Recochoku digital music store. In November 2010, a second rental-only single, "Ballerina Brain System" was released, which topped the club music charts on Recochoku. In December 2010, her debut mini-album, Monkey Kingdom, was released. "My papa calls me a crazy monkey, so I titled the album Monkey Kingdom, as in my own kingdom," she explained. "If people could have the chance to get to know me through this album, I think that'd be a good thing." The album featured production from THE LOWBROWS, Ricky, and THE COMPANY.
In January 2011, MAA confirmed via her Twitter that she was working on new material. Soon after, she tweeted that she had finished recording a new song. MAA appeared on the second m-flo tribute album m-flo TRIBUTE ~stitch the future and past~, which was released in March of 2011.
Image
Born to an American father and a Japanese mother, MAA's "bewitching" appearance has the subject of much discussion among music fans. Many music websites have compared her look to American artists such as Lady Gaga. In a NYLON JAPAN interview done in December 2010, MAA herself stated, "While I'm happy to be compared to Lady Gaga, the image I portray might be closer to Gwen Stefani. I feel like my style is full of components taken from people like Cyndi Lauper and Madonna."
MAA's music has been compared to the likes of Western pop artists as well. NYLON JAPAN stated, "Monkey Kingdom...boasts global-standard electro and R&B at its core alongside a diverse variety of genres including rock and dance."
Lyrics
MAA writes the lyrics to all of her songs, and has stated this about her writing: "I write my lyrics inside a tent in my room. The space within that tent is kind of like a womb, so it's as if all of my songs were born there. Myself, I don't really know if I'm the type of person who can charge ahead of conflicts and troubles. So this time, there's lyrics about my anger [...] and things that are kind of hard to put into words — but on the other hand, because of those bitter experiences in my past, I believe that I was able to meet the friends that are with me now. I wonder a little if I was able to write about myself honestly and genuinely in all of those songs."
NYLON JAPAN stated about the themes of Monkey Kingdom, "The album's message may be that it's possible to know joy through sorrow, but you can have fun in MAA's world, too."
Discography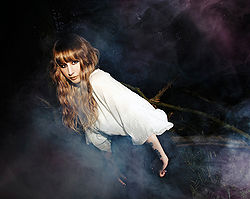 Studio Albums
Mini-Albums
Singles
Compilations Other
External Links