New user registrations have been disabled until further notice. If you would like to create an account, please message
Generasia on Facebook
. Thank you!
ORESKABAND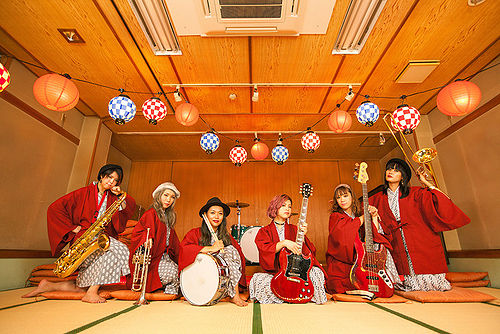 ORESKABAND (オレスカバンド) is an all-girl ska band from Sakai, Japan, who are currently signed to TERRY DOLLAR RECORD$. The band made their indie debut in 2005 with the album, Penpal. They later made their major label debut under Sony in 2006 with the mini-album, Ore. They are best know for their singles, which have been used as theme songs to anime series such as BLEACH and NARUTO.
Members
Former
morico (もりこ) (Saxophone) (2003–2016)
Labels
Information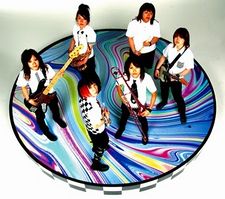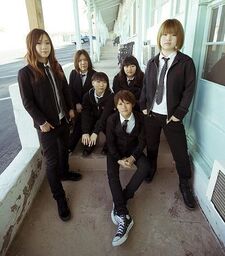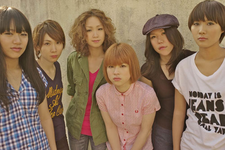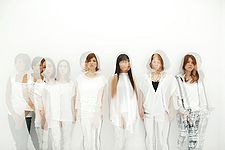 2003-2006
ORESKABAND was formed in 2003 when the six members were in middle school. They began getting gigs at clubs soon after and released their first album in 2005. They were signed to Sony Music in 2006. Their song "Hana no Ska Dance" was used for a Pocky commercial, and the band members themselves were featured in the advertisement.
They began recording their first major label mini-album while still in high school; it was finished in March 2006 and released in July and became their best selling album. They later performed at the Fuji Rock Festival in 2006, to which over 1000 fans attended. In March 2007 the band began playing in the United States, including spots in Texas and California.
The band name, "ORESKABAND", literally translates as "we're (a) ska band". While "ore" is normally an extremely masculine and casual way to say "I" in Japanese and the suffix "-tachi" is added to personal nouns when emphasizing that they are plural, it's clear in this context that "ore" means something more along the lines of "we fellows". The choice of "ore" is also one of gender play, as the band usually appear wearing boys' school uniform in their videos and concerts.
2007-2009
On March 16, 2007 the band played the Elysium in Austin, Texas as part of the SXSW Japan Nite 2007. They also performed the 18th and 19th at the Knitting Factory in Los Angeles and Independent in San Francisco, respectively.
They released their first full album WAO!! on May 23, 2007. The album reached #29 on the Oricon charts, and charted for six weeks. This remains their highest ranking to date. Following hot on the heels of their first album, they released their first English album, ORESKABAND, on September 4th.
In 2008, the band was part of the lineup for Van's Warped Tour, performing at various venues across the United States. In over a year and a half, they release their second mini-album in Japan, What a Wonderful World vol. 1 alongside their Warped Tour documentary 46 ORESKABAND ~WARPED TOUR 2008~.
Their third mini-album What a Wonderful World! vol.2 was released on April 15, 2009. This was followed by the release of their first digital single "Jet Wave". They also performed at "Rock In Japan Festival 2009", "Summer Sonic 2009", "Set Stock'09" and many other festivals over the course of the summer.
2013-Present
Two years later, the band released their fourth mini-album Hot Number on February 27, 2013. They began to tour the U.S. once again for the first time in five years. They also performed at "Anime Friends 2013" in Brazil.
Their best album BEST (2003-2013) was released on February 26, 2014. For the release, they held a one-man tour "BEST VIBRATION" in Tokyo, Nagoya and Osaka. Later they held a live event called "Love & Call". They returned once again to Anime Friends in Brazil in of that year. Their fifth mini-album Carry On! was released on September 10th.
In 2015 it was announced that member morico was to go on hiatus to be married and birth her child. The group's new song "Hands Up Girl" was used as the theme song of the MBS radio program "Matsui Ai no Suko ~I love you ♡" and was distributed via iTunes. In the summer, the band appeared at the Baltimore anime convention "OTAKON", the largest anime convention on the U.S. east coast. They held their first one-man live performance in the USA at the NYC Gramercy Theater on July 15th.
After giving birth, morico withdrew from the band in January 2016 to devote herself to her family. To promote the young Japanese SKA scene, the band organized the first SKA / REGGAE event "Stay Irie, Go Rudy" at Shibuya club aisa which turned out to be a great success. After nearly two years, the band released their fifth single "NEXSPOT / ¡Fiebre!", the first single without morica. After the release of the single, member ADD joined the band as the new saxophonist. Her first release is their fourth album Slogan, released on November 23rd.
Japanese Discography
Studio Albums
Best Albums
Mini-albums
Singles
Digital Singles
Compilations/Others
Music Video
DVDs
USA Discography
Albums
External Links