Due to an influx of spam accounts getting through and joining the site, user registrations have once again been disabled until further notice as we work on a different solution.
PUFFY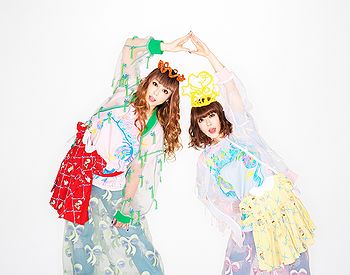 PUFFY (パフィー), known as Puffy AmiYumi in the United States, is a Japanese pop-rock duo currently signed under Sony Music Japan's Ki/oon Records. The duo debuted in 1996 with the single "Asia no Junshin" under EPIC Records, which sold over a million copies. Their fame took off even more with the release of the JET CD. They became even more well known in Japan with their television show Pa-Pa-Pa-Pa-Puffy (aired in Japan on TV Asahi). They became well known worldwide and in America with their animated show Hi Hi Puffy AmiYumi (aired worldwide on Cartoon Network) and their music in the American animated series Teen Titans.
Members
Information
PUFFY (Puffy AmiYumi in the US due to legal issues with Sean Combs) started in 1995 when Tokyo native Ami and Osaka native Yumi entered a talent search in Tokyo. The scouts liked what they heard from each and paired them up. Puffy's 1996 debut single, "Asia no Junshin" sold over a million copies and set them on their way to superstardom. Their debut mini-album amiyumi and follow-up singles and full albums also sold into the millions in Japan alone.
With success came a chance to host their own television variety show. Pa-Pa-Pa-Pa-Puffy aired from 1999 to 2002 on TV Asahi.
In 2001, they set their sights on America. Bar None Records, an independent label in the US, released their North American debut Spike on June 5th of that year; 8 months after its release in Japan. A cult following and growing popularity in the states lead to a chance to do the opening theme for a cartoon called Teen Titans on the Cartoon Network in early 2003.
The network took their association with the girls a step further when they decided to create a cartoon centered around them. In November 2004, Hi Hi Puffy AmiYumi (also known as "The Hi Hi Puffy AmiYumi Show") debuted in the US on the Cartoon Network. Each episode features live-action skits of Ami and Yumi along with three adventures of an animated Ami and Yumi. They perform the opening theme song and the cartoons also feature their J-Pop hits. The show has set record ratings for the network.
The duo celebrated their 10th anniversary together in 2005.
Discography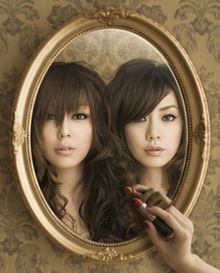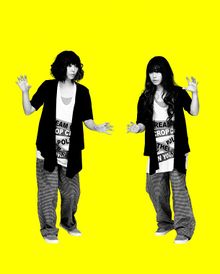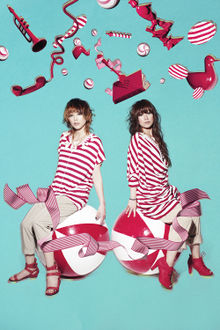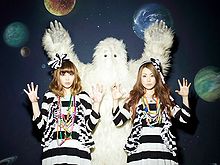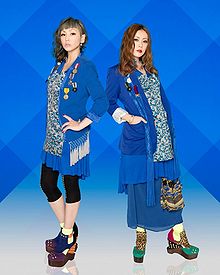 Studio Albums
Best Albums
Remix Albums
Cover Albums
Tribute Albums
Singles
Digital Singles
Video Releases
Other Video Releases
Compilations / Other
External Links