New user registrations have been disabled until further notice. If you would like to create an account, please message
Generasia on Facebook
. Thank you!
alan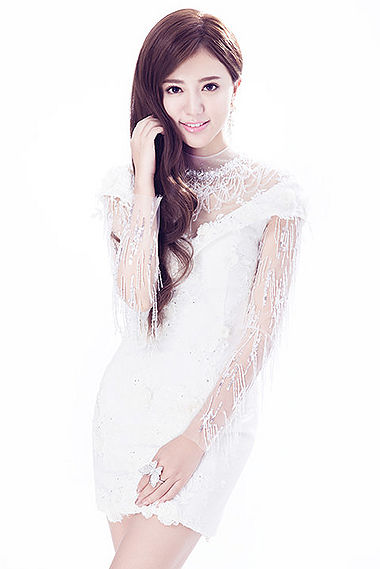 alan (阿兰, 阿蘭), born Alan Dawa Dolma, is an ethnically Tibetian Chinese vocalist born in July of 1987 in Kangding, Sichuan Province. She was discovered by avex trax during their Chinese auditions in 2006 and released her debut single "Ashita e no Sanka" on November 21st, 2007. On March 4th, 2009 she released her Japanese debut album Voice of EARTH, and on July 10th, 2009 she released her Chinese major debut album Xīn De Dōng Fāng.
Profile
Birth Name: Alan Dawa Dolma (Tibetan: ཨ་ལན་ཟླ་བ་སྒྲོལ་མ་)
Stage Name: alan
Spelling: Simplified Chinese: 阿兰·达瓦卓玛, Traditional Chinese: 阿蘭·達瓦卓瑪, Pinyin: Ālán Dáwǎ Zhuōmǎ
Birth Date: July 25, 1987
Birth Place: Kangding, Garzê, Sichuan, China
Height: 160cm (5'3")
Weight: 40kg (88.2 lbs)
Blood Type: O
Biography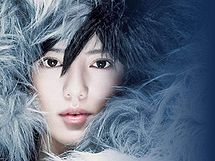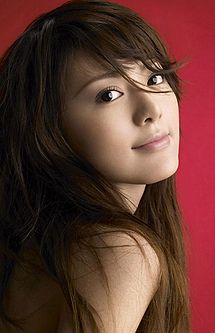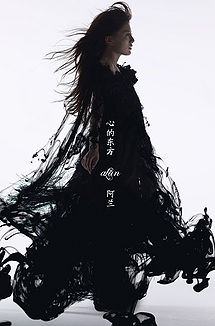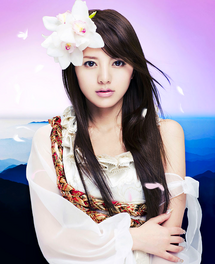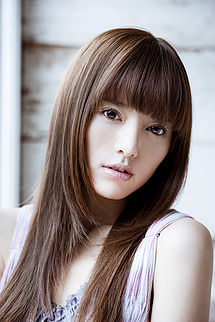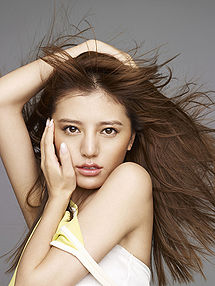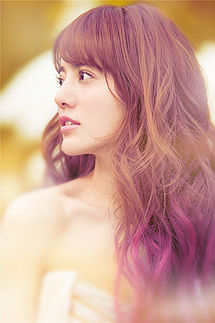 Early Life
Alan Dawa Dolma was born in Kangding, Garzê Prefecture, Sichuan Province, China, on July 25th, 1987. Her father was a government officer and her mother was a singer. Growing up with her grandparents in nearby Danba (Rongtrag, a.k.a. Beauty Valley), she began learning to play the erhu (a two-stringed Chinese violin) at a young age, and in 1997 began to attend the Affiliated Middle & High School of the Sichuan Conservatory in Chengdu.
Career
She was accepted to the PLA Art Academy in Beijing in 2003 and double majored in vocal music and erhu, and subsequently joined the "Feel Fine Band," a group of young female performers of traditional Chinese instruments. In 2005, she released her Chinese indies debut album, Shēng Shēng Zuì Rú Lán, and represented China at the 9th Asia New Singer Competition, where she won second place. avex trax held auditions in China in 2006, and in the April of that year alan was selected from 40,000 contestants.
2007: Major debut
She then moved to Tokyo in September of 2007, and, taking on the stage name alan, she released "Ashita e no Sanka" on November 21st, 2007. A digital single was released on May 20th, 2008 to support victims of the Sichuan Earthquake, and her last single of the Voice of EARTH era, "Gunjou no Tani", was dedicated to those victims. In July 2008, the single "Natsukashii Mirai ~longing future~" was selected as the theme song for NHK's Save the Future TV program. This was also the first in five consecutive monthly singles which represented the five elements of Godai or Tibetan Bön, the latter representing Earth. "Sora Uta", represents Aether, "Kaze no Tegami" - Wind, "RED CLIFF ~Shin.Sen~" - Fire, and "Megumi no Ame" - Water.
alan was chosen to sing the theme songs for the two-part Chinese epic movie RED CLIFF. The songs were released in both Chinese and Japanese. "RED CLIFF ~Shin.Sen~" was released on October 15, 2008, as part of the five singles representing the five elements, and the second song, "Kuon no Kawa", was released on April 8th, 2009 after a month of the release of her major debut album Voice of EARTH. She performed "Xīn·Zhàn ~RED CLIFF~" at the Cannes Festival in May of 2008.
"Kuon no Kawa" reached #1 on the Oricon Daily Charts and #3 on the Oricon Weekly Charts. Originally this single debuted at #9 on the weekly charts, but eventually reached #1 on the sixth day making it her first song to chart in the top 10 as well as making it her first single to top the daily charts. Her 10th single "BALLAD ~Namonaki Koi no Uta~" which was released on September 2nd, 2009 was actually planned for a summer release. "BALLAD ~Namonaki Koi no Uta~" was a tie-up theme song for the movie of same title, BALLAD ~Namonaki Koi no Uta~. Soon after the release of her 10th single, her 11th single "Swear" was announced to be released on November 4th, 2009 as well as her second album my life. The album was released on November 25th, 2009, eight months after the release of her debut album Voice of EARTH.
2010: First and Second Concert
alan held her very first concert "voice of you" on January 24th, 2010. In her concert, she sang "Diamond" from her first upcoming double A-side single "Diamond / Over the clouds". Her first concert DVD alan 1st concert -voice of you- in TOKYO 2010.01.24 was released on March 24th, 2010. In April 2010, her 13th single "Kaze ni Mukau Hana" was announced to be released on July 7th. The titular song is a tie-up theme song for the movie Hisshiken Torisashi which is planned to be released on July 10th. Her second concert was held on July 16th and featured three concerts with the participation of a symphony orchestra in Osaka and Tokyo. She also started to use Twitter to communicate directly with fans. In October her 14th single, "Kanashimi wa Yuki ni Nemuru" was released. The track was chosen as the theme song for the film Sakurada Mongai no Hen and the B-side "Namonaki Tane" was the theme song of TAMALA2010, an animated film shown in the Convention on Biological Diversity's COP10 that year.
2011: JAPAN PREMIUM BEST & MORE & Return to China
In 2011, working with the tenor Fukui Kei, she released her first collaboration single. Ai wa Chikara was choosen as the theme song of the drama Sengoku Shippuden Futari no Gunshi aired by TV Tokyo. Shortly after it her first Best album was announced. "JAPAN PREMIUM BEST & MORE" was released on March 3rd containing all her japanese singles before released plus a mini-album containing four new songs and two collaborations songs before released. In June "Minna de ne ~PANDA with Candy BEAR's~ / "Ikiru"" was released as her 15th single and second Double A-Side release. "Minna de ne ~PANDA with Candy BEAR's~" was used as the theme for the characters "Candy BEAR's" which was created to promote two giant pandas arrived at Ueno Zoo.
In July 31th during her 3rd concert "alan JAPAN PREMIUM BEST & MORE LIVE 2011" held at Showa Women's University Hitomi Memorial Hall in Tokyo, alan announced that she would focus her activities in China. But assured the Japanese fans that would continue promotions in Japan and would not give up this part of her career. The DVD of the concert was released on 21th December of the same year.
In October was announced that Avex china had bankrupt and then alan has signed a contract with Yuehua Music. Her first single under the new label was "Wǒ Huíláile" released as a digital single in China, Taiwan and Hong Kong on November 22th and was composed by JJ Lin.
2012: Love Songs
In June 2012 after almost a year of preparation her first Chinese album under the new label was released. "Love Song" includes 12 new songs produced by famous producers such as Anson Hu and Yuan Weiren and a Japanese version of the title song of the album. On September 21th alan acted as a protagonist in the musical "Crystal Goddess" held at the Bird's Nest Stadium in Beijing.
2013: New works in Japan & New Chinese Album
In 2013 after a year focused on her activities in China alan announced by twitter that she would release a new song in Japanese this year. Shortly two new songs was announced "DREAM EXPRESS ~Mugen Kukan Cho Tokkyu~" and "Ima Hito tabi no Shura". The first was chosen as the opening theme song for the anime Train Heroes aired by TV Tokyo and the second was chosen as the theme of a play of the same name.
In March 2013 her 7th Chinese digital single was released. Home was written and composed by alan and was chosen as the theme for the drama "Dì Èrshí'èr Tiáo Hūn Guī". In April her new chinese album was announced for a summer release.
2021 Back to Avex
In January 2021, it was published, that Alan resigned to the Music Company Avex.
Chinese Discography
Albums
Cover Albums
Mini-Albums
Singles
Digital Singles
Compilations / Other
Japanese Discography
Studio Albums
Compilation Albums
Singles
Digital Singles
Video Releases
Other Video Releases
Compilations / Other
External Links