New user registrations have been disabled until further notice. If you would like to create an account, please message
Generasia on Facebook
. Thank you!
generasia:Featured article for 2020 week 21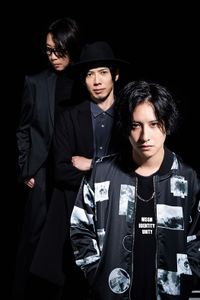 WANDS is a Japanese rock group formed in 1991 and disbanded in 2000. The group returned in 2018.
WANDS was formed in 1991 with Ohshima, Uesugi, and Shibasaki as the first generation of the band. Before the year was up, the group released their first single, "Sabishisa wa Aki no Iro", in December. Two years later after the release of their third single, Ohshima left the group to join the music unit SO-FI, leaving the band to replace him with Kimura Shinya to start the second generation.
The group's first hit was the single "Sekaijuu no Dare Yori Kitto" with Nakayama Miho and later the album Toki no Bira, which sold over a million copies. By 1993, the group became one of the top artists of Japan by selling over 7 million copies of their singles and albums by the end of the year. They also scored their first award at that year's Japan Record Awards.
The group started to write, compose, and arrange their music in 1995, starting with the album PIECE OF MY SOUL. A year later after the release of their eleventh single, Uesugi and Shibasaki left the group and later form the unit al.ni.co. The group hired Waku and Sugimoto to replace the two and start the third generation of WANDS.
In March 2000, the group disbanded for unknown reasons.
Shibasaki and Oshima returned to the stage in 2018 with new vocalist Uehara under the D-GO label.
Their 19th single, "Dakiyose Takamaru Kimi no Taion to Tomo ni", is released this week on May 20th.