It is thanks to each and every one of you that has made Generasia the largest resource for Asian media info. To our wonderful contributors, thank you!
BLACKPINK
From generasia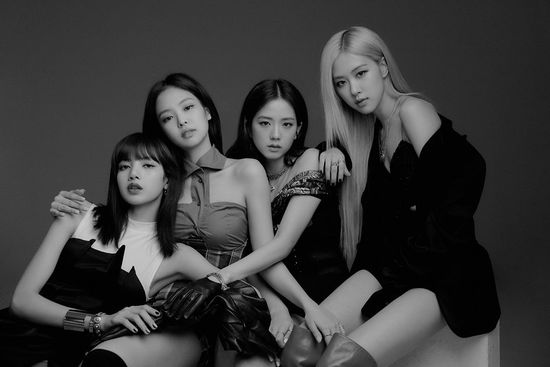 BLΛƆKPIИK (블랙핑크) is a Korean pop girl group created by YG Entertainment. They are the first girl group to debut under YG in seven years.
Members
Information
Debut & First Comeback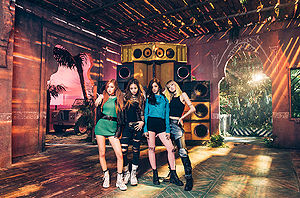 After four years of teasers, videos, and various cameos, rumors began to stir in the beginning of May 2016 that YG Entertainment's new girl group was in the process of their debut. YG began revealing the final line-up every Wednesday over a period of four weeks, starting on June 1st with member Jennie and ending on June 22nd with member Rosé. On June 29th, the name of the group on was revealed to be "BLΛƆKPIИK". The meaning behind the name was given by a rep, who stated that it "aims to contradict the common perception of the color pink. Pink is commonly used to portray prettiness, but Black Pink actually means to say that 'Pretty isn't everything'. It also symbolizes that they are a team that encompasses not only beauty, but also great talent." It was also reported that the group would not have a leader, as the members were all close friends.
They released their debut digital single "SQUARE ONE" on August 8, 2016 with the lead tracks "Hwiparam" and "BOOMBAYAH". The group held a debut showcase on August 8th, which was broadcast live on Naver's V app. The music videos for both songs hit 1 million views in less than 12 hours, and went on to earn over 40 million views each. On April 14, 2017, "Hwiparam" reached 100 million views. BLACKPINK also snagged their first all-kill with "Hwiparam" on August 9th, and went on to achieve three more all-kills for the song on August 10th, August 14th, and August 21st. "Hwiparam" and "BOOMBAYAH" were also ranked #1 and #2, respectively, on Billboard's World Digital Songs chart, and the "SQUARE ONE" single topped the Worldwide iTunes Album Chart.
The group's first music show performance was aired on August 14, 2016 on SBS's Inkigayo. They were nominated for their first award for the August 21st episode of Inkigayo, which they won, making them the girl group with the shortest time between debut and #1 nomination. It was later revealed that the group would only promote on Inkigayo, following in the steps of previous YG artists.
On October 19th, Yang Hyun Suk himself revealed on his twitter that the group would be making a comeback with "SQUARE TWO" on November 1st. The countdown to the release was filled with teaser pictures followed by behind the scenes videos for the music videos of both lead tracks "Buljangnan" and "STAY". Both MVs reached 2 million views in under 15 hours. 24 hours after their release, the MV for "Buljangnan" hit about 4.3 million views and the MV for "STAY" hit about 3.6 million views, and went on to have 27 million and 16 million views, respectively.
"Buljangnan" went on to top Billboard's World Digital Song Sales chart on November 19th. The song then entered the Billboard's Canadian Hot 100 chart at number 92 which was the first time a K-pop girl group placed on the chart.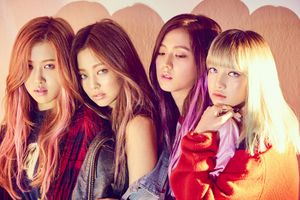 2017: Comeback & Japanese Debut
On May 17, 2017 it was announced that BLACKPINK would make their debut in Japan with a mini-album on August 9th.
On June 6th, it was rumored that the group was filming a new music video that week and their comeback would be mid-month. This was confirmed on June 12th when an official teaser was revealed with the date of June 22nd. Over the next few days, individual teasers were revealed followed by a group teaser sporting the name of the title track, "Majimak Cheoreom", or "As If It's Your Last" in English. An MV teaser of the song was uploaded to YouTube on June 20th. The digital single was released online on the 22nd. The track topped Billboard's "World Digital Song Sales" for the week of July 8th, and the girls ranked fifteenth on the "Social 50" chart.
The music video for "Majimak Cheoreom" set the records for fastest K-pop group to reach 10 million views (17 hours), 20 million views (47 hours), 30 million views (five days), 50 million views (15 days), 60 millions views (20 days), and 100 million views (48 days) on YouTube.
On July 20, 2017, the group held a showcase at Nippon Budokan in Tokyo. More than 14,000 people attended the showcase, and it was reported that around 200,000 people tried to get tickets for it.
They made their Japanese debut on August 30, 2017, with the release of their self-titled Japanese mini-album.
2018: First Mini-Album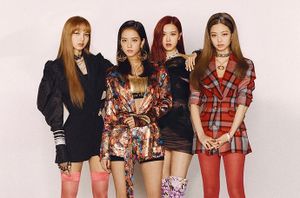 In 2018, it was announced that BLACKPINK would be returning with a repackaged version of their Japanese mini-album titled Re: BLACKPINK. The mini-album was released on March 28 and contained all of their previous songs in both Japanese and Korean.
On May 25th, Yang Hyun Suk confirmed that the group would be releasing their first mini-album in mid-June. The mini-album, titled SQUARE UP, was released on June 15th with lead track "DDU-DU DDU-DU". A second lead track, "FOREVER YOUNG" was added after receiving positive feedback. The music video for "DDU-DU DDU-DU" was released simultaneously with the mini-album and reached 10 million views in only 6 hours and 15 minutes, creating a new record for a K-pop girl group. The music video went on to break more records, reaching 50 million views in less than three days and 60 million views in about 82 hours, beating their own record for "Majimak Cheoreom" sixfold, and 90 million in 8 days. BLACKPINK became the fastest K-Pop group to reach 200 million views on YouTube in just 33 days. The song also achieved and all-kill on domestic music charts while the mini-album topped iTunes album charts in 41 countries, including Spain, Thailand, and Canada.
On the same day as their mini-album release, BLACKPINK unveiled member Instagram accounts. Their accounts broke records for female K-pop members garnering 1 million followers the fastest, with Jennie's in 16 hours followed by Rose, Jisoo, and Lisa in 17, 18, and 19 hours respectively, also ranking them third through sixth worldwide, with only Pope Francis and EXO's Kai beating them out.
On August 16th, BLACKPINK became the first K-Pop girl group to receive a "Diamond Creator Award" after reaching over 10 million subscribers on their YouTube channel.
On October 6th, BLACKPINK became the fastest K-Pop group to reach 400 million views on YouTube with "DDU-DU DDU-DU". On the 30th, YG Entertainment confirmed that BLACKPINK had officially signed on with the American label Interscope Records, a sub-label under Universal Music Group.
In November, the group announced their first world tour would begin in Asia in January 2019. They also held two concerts in Seoul on November 10th & 11th.
On December 6th, YouTube revealed the top 10 most popular music videos of 2018 in South Korea, with BLACKPINK coming in second place with the MV for "DDU-DU DDU-DU".
2019: World Tour, Second Mini-Album
On January 3, 2019, it was announced that BLACKPINK would be performing at the 2019 Coachella Valley Music and Arts Festival in April. On January 9th, YG Entertainment revealed their world tour would also include North America, Europe, and Australia. The Asia leg of 2019 WORLD TOUR [IN YOUR AREA] began on January 11th in Bangkok, Thailand.
On February 8th, Yang Hyun Suk revealed BLACKPINK's comeback would be a mini-album in mid-to-late March. In the midst of their world tour, BLACKPINK headed to New York City to make their American talk show debut, appearing on The Late Show with Stephen Colbert on February 11th. They are the second Korean girl group to appear on the show following Girls' Generation in 2012. The following day they appeared on Good Morning America. On the 27th, it was revealed that BLACKPINK had been nominated for a Kids' Choice Award.
On March 6th, it was revealed that BLACKPINK had become the second most followed group on Instagram. On the 8th, the music video for "DDU-DU DDU-DU" reached 700 million views on YouTube, making BLACKPINK the first ever K-Pop group to achieve the feat.
It was confirmed on March 23rd by CEO Yang Min Seok that the group had finished filming their music video for their new title track. Teasers for the release began dropping the following day. In the midst of gearing up for their comeback, it was also revealed that BLACKPINK had entered Forbes' "30 Under 30 Asia". Following image and video teasers, the mini-album KILL THIS LOVE with the title track of the same name, which was described by YG as being even more explosive than their previous track "DDU-DU DDU-DU", was released on April 5, 2019. The title track ranked #1 on the US iTunes chart making BLACKPINK the first Korean girl group to rank first on iTunes in the US. It also entered Spotify's Global Top 50 chart at #4, the highest rank for any K-Pop artist thus far. The music video for the song also trended at #2 on YouTube and gained 56.7 million views in 24 hours, not only putting them back on top as the K-pop group with the most music video views in the first 24 hours but becoming the biggest music video debut in YouTube history. The video also became the fastest music video to 100 million views in under 3 days and to 300 million views in 32 days.
BLACKPINK performed at Coachella on April 12 and April 19, 2019. On April 18th, they performed on the CBS talk show The Late Late Show with James Corden. According to Chart Data on May 8th, the group became the most streamed girl group in YouTube history, surpassing Fifth Harmony.
Trivia
Official Fanclub: BLINK
Korean Discography
Mini-Albums
Digital Singles
Compilations/Other
Videos
Concerts / Lives
Japanese Discography
Albums
Mini-Albums
Live Albums
Singles
Digital Downloads
Video Releases
Concerts / Lives
TV Series
Filmography
Television
[2016] BLACKPINK TV
[2016.11.16] Weekly Idol (ep 277)
[2016.12.11] Running Man (ep 281)
[2018] BLACKPINK HOUSE
Publiations
Photobooks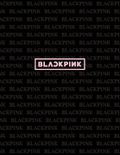 [2019.05.22] BLACKPINK OFFICIAL PHOTO BOOK "BLACKPINK"
Endorsements
[2016] Reebok Classic
[2016] St. Scott's 2016 F/W Collection
[2016] Saint Scott
Awards
[2016.11.16] 2016 Asia Artist Awards: Rookie Group Award
[2016.11.19] 2016 MelOn Music Awards: Best New Artist Award
[2016.12.02] 2016 Mnet Asian Music Awards: Best of Next Artist Award - Female, Best Music Video - "Hwiparam"
[2017.01.13] 31st Golden Disk Awards: New Artist Award
[2017.01.19] 26th Seoul Music Awards: New Artist Award
[2017.02.22] 6th GAON Chart K-Pop Awards: Artist of the Year - August & November, New Artist of the Year (Rookie Award)
[2017.10.31] Busan One Asia Festival Awards: Style Icon Award
[2018.01.10] 32nd Golden Disc Awards: Digital Bonsang
[2018.01.25] 27th Seoul Music Awards: Bonsang
[2018.02.14] 7th GAON Chart K-Pop Awards: World Rookie Award
[2018.02.26] 32nd Japan Gold Disc Awards: Best 3 New Artists
[2018.10.11] MTV Video Music Awards Japan 2018: Best Dance Video - "DDU-DU DDU-DU"
[2018.12.01] 2018 MelOn Music Awards: Best Dance (Female) - "DDU-DU DDU-DU", MelOn Top 10
[2018.12.12] 2018 Mnet Asian Music Awards: Worldwide Fan's Choice Top 10
[2019.01.05] 33rd Golden Disc Awards: Digital Bonsang, Cosmopolitan Artist Award
[2019.01.23] 8th Gaon Chart Music Awards: Song of the Year (June) - "DDU-DU DDU-DU", "Forever Young"
[2019.05.05] 2019 Shorty Awards: Best in Music
[2019.08.11] 2019 Teen Choice Awards: Choice Song (Group) - "DDU-DU DDU-DU"
[2019.10.20] BreakTudo Awards 2019: Music Video of the Year - "KILL THIS LOVE", Boom Video of the Year - "Kill This Love", Best Collaboration - "Kiss and Make Up", K-pop Female Group
TV Music Shows
External Links