J Soul Brothers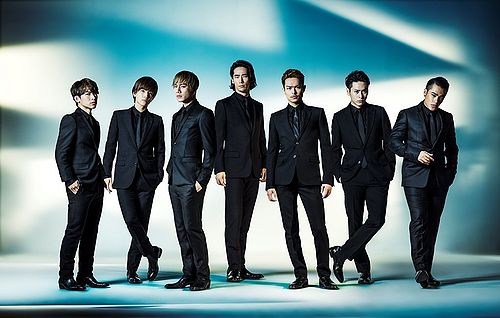 J Soul Brothers is a Japanese pop-R&B male dance & vocal unit signed to rhythm zone label and and managed by LDH agency.
Generations
Third / Current Generation (Sandaime J Soul Brothers from EXILE TRIBE (三代目); 2010)
Former Generations
First Generation (J Soul Brothers; 1999 - 2001)
Second Generation (Nidaime J Soul Brothers (二代目); 2007 - 2009)
Information
In 1991, ZOO member HIRO had an idea to create a group named JAPAN SOUL BROTHERS, but he didn't find the other members of his group until 1999 when vocalist SASA and performers MATSU, USA and MAKIDAI decided to join the group. The five-member group released their self-titled single in 1999 on the label avex, however, vocalist SASA decided to quit the group in order to focus more on a solo career two years later. This left HIRO to merge the group into his other project EXILE.
On January 2007, EXILE announced at the beginning of the EXILE LIVE TOUR 2007 EXILE EVOLUTION concert tour that J Soul Brothers would be revived with new members. At the end of the tour, in August, "EXILE Vocal Battle Audition 2006 ~ASIAN DREAM~" finalists NESMITH and SHOKICHI were added as the new vocalists while KENCHI, KEIJI, and TETSUYA were added as the new performers. Both NAOTO and NAOKI were added three months later to group as performers at COLOR LIVE TOUR 2007 BLUE concert tour.
The second generation known as Nidaime J Soul Brothers released a total of four singles under the indies label Rhythm REPUBLIC. The group also released their first self-titled album on February 2009, however, the group was put on hiatus once again when it was announced that all the second generation members would be joining EXILE a month after the album's release.
The hiatus didn't last long as it was announced on the TV show Shuukan EXILE in July 2010 that new members were going to be once more added to J Soul Brothers. The new members added to the group's third generation were EXILE Presents VOCAL BATTLE AUDITION 2 ~Yume wo Motta Wakamono-tachi e~ finalists Imaichi Ryuuji and Tosaka Hiroomi as vocalists and ELLY, Yamashita Kenjiro, and Iwata Takanori as performers. Second generation members NAOTO, and NAOKI were re-added as leaders of the performers. The new generation, known as Sandaime J Soul Brothers, released their first single, entitled "Best Friend's Girl", on November 2010.
Contents
J Soul Brothers Discography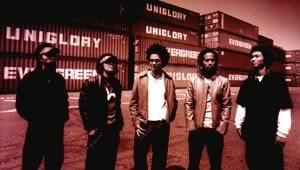 Singles
Nidaime J Soul Brothers Discography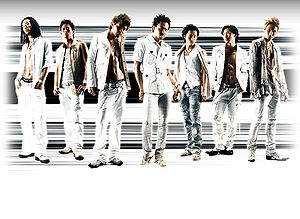 Studio Albums
Singles
Compilations / Other
Sandaime J Soul Brothers from EXILE TRIBE Discography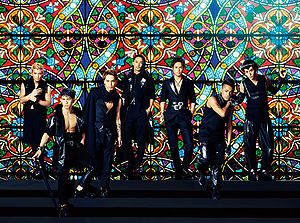 Studio Albums
Best Albums
Singles
Split Singles
Digital Singles
Video Releases
Compilations / Other
Books
External Links