New user registrations have been disabled until further notice. If you would like to create an account, please message
Generasia on Facebook
. Thank you!
Mike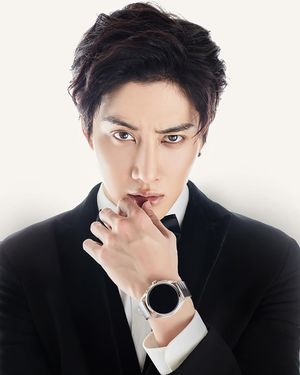 Mike is a member of the units Golf & Mike and G-Junior with his brother Golf as well as the cheer unit Kitty GYM.
Profile
Real Name: Pirath Nitipaisalkul (พิรัชต์ นิธิไพศาลกุล)
Nicknames: Mike (ไมค์)
Date of Birth: December 19th, 1989
Place of Birth: Bangkok, Thailand
Blood Type: B
Height: 174 cm
Weight: 57 kg
Family: 3 older brothers -Sand (Pisut), Bank (Piset), Golf (Pichaya) and 1 younger sister -Ying (Ploychompoo).
Favorite Color: White
Favorite Sports: Basketball, Football, Ping Pong, Tennis, Badminton
Favorite Animals: Kittens
Fears: Love, Bugs
Hobbies: Breakdancing, Graphic Design, Drawing, Singing, Reading Comics, Working Out
Favorite Musicians: Rain, Se7en, Usher, Justin Timberlake, Tackey & Tsubasa, Lucifer, Gackt
Schools: Pirintorn Kindergarten, Coverdale Christian School, Ruamrudee International School
Ideal Girl: Doesn't like to expose herself and loves him very much
Information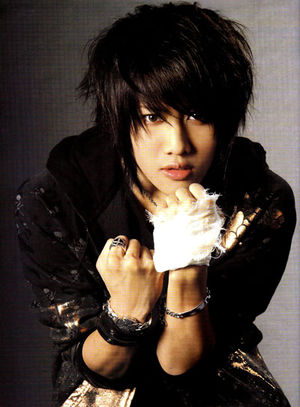 Mike is the fourth child of five. Since he was a child, he always dreamed of being a singer or a superhero like Spiderman. He auditioned for the group G-Junior at the age of 11. He is known to not have much confidence and is mostly quiet and serious. He doesn't talk much and tends to worry a lot, especially about his image, according to Golf. Mike's opinion of his attractive quality would be his eyes, though he says he has never really observed himself. His nickname 'Mike' comes from their family business, Michel Angelo, which started when he was born. A nickname that he got from his friends was 'Het' (meaning mushroom) because his hair used to resemble a mushroom. A nickname that he would choose for himself would be 'Ling' (meaning monkey) because he was once told that he had a monkey face. Mike likes working with his brother because he says it's fun to always be with someone he can trust and when he and Golf fight, he is usually the one to say sorry and make up. Mike is scared of insects because they jump on him when he sleeps and he is allergic to dog hair. His bad experiences include being heartbroken at the age of 12. His favorite quote is "Do what you want others to do to you". He is very shy but loves to smile a lot even if he is a serious working guy.
External Links