Due to an influx of spam accounts getting through and joining the site, user registrations have once again been disabled until further notice as we work on a different solution.
GACKT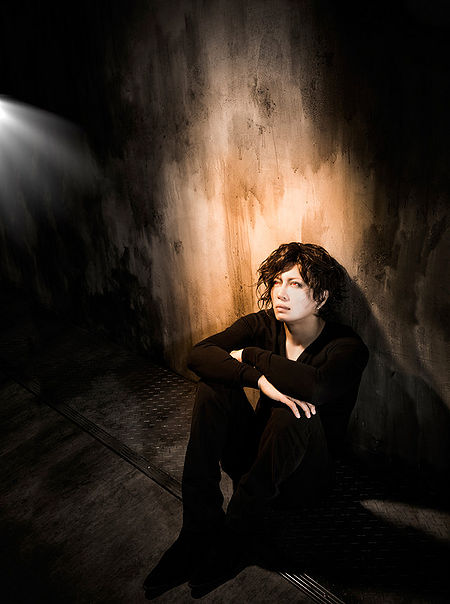 GACKT (ガクト) is a Japanese rock singer-songwriter, multi-instrumentalist, and actor.
He is referred to by his mononymous stage name (since June 2009, his name has been stylized as GACKT), and his real name is publicly unknown. He is the former vocalist of his founding band Cains:Fell and now defunct Visual-Kei band MALICE MIZER. It was during the time in MALICE MIZER that he began to gain some national recognition.
Besides his music has been used as theme songs for various anime, television dramas, and video games, such as New Fist of the North Star, Bujingai, Dirge of Cerberus: Final Fantasy VII, and Kamen Rider Decade, among others, he also done things other singer from Japan are not willing to do. For example; co-starred and wrote the 2003 film Moon Child, and acted in the 2007 NHK drama Fūrin Kazan as Uesugi Kenshin, as well in 2008 American film Bunraku that was released in the fall of 2011 on DVD.
Profile
Birth Name: 神威 楽斗, Kamui Gakuto
Stage Name: GACKT, Gackt (1992-June 2009)
Birthdate: July 4, 1973
Birthplace: Okinawa Prefecture, Japan
Blood Type: A
Height: 180cm (5'11")
Weight: 60kg (132lbs)
Languages: English, Mandarin, Korean, and French
Instruments: Piano, Trumpet, Tuba, Horn, Trombone, Guitar, Bass, Drums, most Classical instruments, and most traditional Japanese instruments.
Biography
Early Life
Since Gackt became a member of MALICE MIZER, he has claimed (jokingly) to be a vampire and to have been born on July 4th, 1540. He himself announced on November 5th, 2009 that his actual birth year is 1973, and said he never particularly concealed his age. Born in Okinawa Prefecture, Japan, Gackt's parents were strict while he was growing up. His television viewing was restricted to national or educational programming. At the age of seven, Gackt nearly drowned in the Sea of Okinawa. In his autobiography, he claims that after being rescued he became aware of supernatural abilities - he goes on to say that he does not wish to have children, for fear of passing these abilities on.
Gackt is a very competitive person and has been quoted as saying, "It's not that I want to win, it's just that I don't want to lose.". His parents, both music teachers, forced him to take music lessons at the age of 3. At that young of an age, he would have been physically incapable of taking on such a feat. The lessons continued with Gackt having little or no interest, until he saw that his friend had far surpassed him at the instrument. Out of competitiveness, he dedicated himself to his lessons. Later he would have a similar reaction when he saw his father play the trumpet and his musical preference would shift to brass.
When Gackt turned 17, his interests shifted to rock. He eventually would focus on modern rock and could play non-classical instruments proficiently. Gackt started as a drum technician for a recording studio and drummer for an unknown band. Later on, he met You Kurosaki and formed the band Cains:Fell, with Gackt as the vocalist.
Gackt's career in the public eye began upon joining the visual-kei rock band MALICE MIZER in October of 1995 as their new vocalist. With his influence, the band's music became romanticized and wistful. They shed their modern "goth" image for colorful historical costumes.
After four years, Gackt left in 1999, apparently due to either creative differences or financial problems, although it was never officially explained in detail. Gackt claimed that he was asked by MALICE MIZER to leave, although he wished to stay. This has never been confirmed otherwise.
Solo Career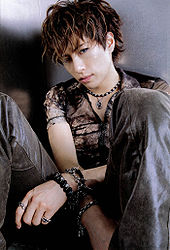 After leaving Malice Mizer, Gackt started a solo career (also known as GACKTJob). The band curently consists of: Fujimura "Chachamaru" Yukihito, You Kurosaki, Chirolyn, Jun-ji, and Igao. His solo career is a great success as he continues to maintain a level of popularity even greater than when he was in a band.
In addition to music, Gackt has done work as an actor in TV, movies, and commercials. Gackt starred in the Japanese drama Hero's Hero as well as co-starred in and authored the script for the movie Moon Child with HYDE, the vocalist of L'Arc~en~Ciel. He also played warlord Uesugi Kenshin in the NHK drama Fuurinkazan, and done voice acting in Arthur and Minimoys films (Japanese version), as well in few other Animes.
Gackt was also involved in the PlayStation 2 games; Bujingai, where he performed voice work as well as motion capture for the game's protagonist Lau Wong. Gackt also has another character modeled after him, named Genesis Rhapsodos. That character appears during a hidden movie in Final Fantasy VII: Dirge of Cerberus, where Gackt has done voice work (for the Japanese version) and motion capture, as well as contributed the song "Redemption" for its theme song. He also done voice work for Genesis, in Square Enix's game Final Fantasy VII: Crisis Core. In 2010 he wrote the theme songs for Sengoku Musou 3, and in 2011 voiced the character Belscard in upcoming multiplayer-roleplaying game Dragon Nest, as well contributed the song "EVER".
On May 25, 2007, the formation of the group S.K.I.N. was announced. Its members (besides Gackt) consists of fellow pop rock artist Miyavi, former LUNA SEA guitarist SUGIZO, and former X JAPAN member and co-founder YOSHIKI. The group gave its debut performance at the Anime Expo convention in Long Beach, California on June 29th, 2007 and had plans to release an album. No more news or plans about this group has been announced.
As of June 2009, Gackt has changed his stage name to GACKT for the 10 Anniversary of solo career. In 2010, Gackt moved labels and will now be releasing music through avex trax.
Trivia
Discography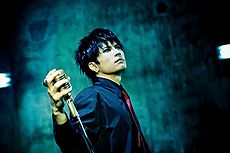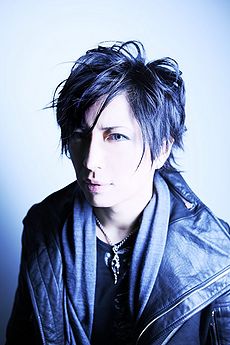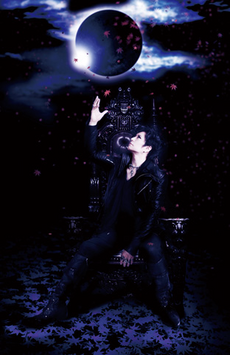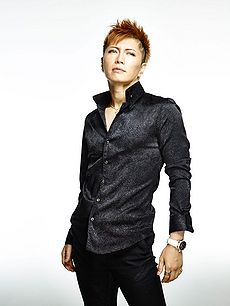 Note: All releases that are released between 1999 to June 2009 are under "Gackt", everything after is released as "GACKT".
Albums
Best Albums
Mini Albums
Live Albums
Remix Albums
Soundtracks
Boxes
Singles
Digital Singles
Video Releases
Compilations / Others
Songwriting Credits
Publications
Books
[2011.12.xx] GACKT in EUROPE
Magazines
[2009.08.xx] Fool's Mate I.S. No.005 (Feature)
[2009.11.xx] ARENA37 Degree December 2009 (Cover, Feature & Poster)
[2009.12.xx] Arena 37 Degree 2010 January Issue (Feature & Poster)
[2010.09.xx] FOOL'S MATE 2010 November Issue (Feature)
[2011.01.xx] LOOK at STAR! OVATION 2011 (Feature)
[2011.03.xx] ARENA37 Degree April 2011 Issue (Feature)
[2011.08.xx] MUSIQ? SPECIAL OUT of MUSIC Vol.15 October 2011 Issue (Feature)
[2011.09.xx] ROCK STAR Vol.16 (Cover & Feature)
[2011.10.xx] ARENA37 Degree November 2011 Issue (Feature)
Calendars
[2011.10.29] Calendar 2012
External Links