Due to an influx of spam accounts getting through and joining the site, user registrations have once again been disabled until further notice as we work on a different solution.
BoA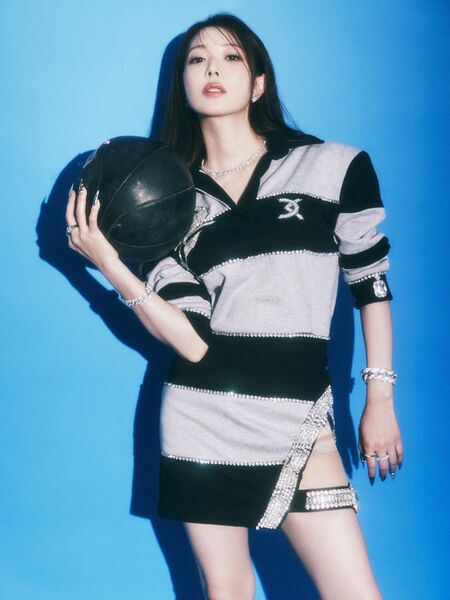 BoA (보아) is a Korean pop singer under SM Entertainment. Her stage name made a backronym which is Beat of Angel. She made her Korean debut in 2000 with the album, ID; Peace B and was soon marketed as a "world" artist and she debuted in Japan. Her first Japanese pop album LISTEN TO MY HEART reached #1 on the Oricon charts and she became the first Korean artist to rank in Oricon's top twenty. BoA has since gone on to have multiple top-charting releases in both Korea and Japan. BoA has also started to learn English; in 2009 she released her debut English-language album, BoA, in the United States. Because of her huge success and achievements through-out Asia, she became No. 1 Female artist in Asia, and one of the leading and role model of new acts today. BoA has approximately sold more than 10,000,000 copies in both Japan and Korea.
Profile
Stage Name: BoA (보아), BoA* (2000–2002)
Birth Name: Kwon BoA (권보아)
Birthdate November 5, 1986
Birthplace: Guri, Gyeonggi-do, South Korea
Blood Type: AB
Height: 160cm
Religion: Catholic
Hobbies: Singing, dancing, watching movies
Skills: Dance
Languages: Korean, Japanese and English
Favorite Music: R&B
Favorite Artists: Nelly, Britney Spears, Brian McKnight, P!nk, Janet Jackson, Jennifer Lopez, Jay-Z, Justin Timberlake, Michael Jackson, Ayumi Hamasaki, Hikaru Utada, Namie Amuro
Favorite Movie: Notting Hill
Favorite Actors: Yoo Ji-tae, Leonardo DiCaprio
Groups:
Labels:
Information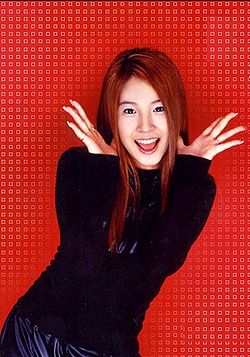 BoA was discovered by Korean record label SM Entertainment while attending an audition for her brother at the age of 11. Impressed with the young girl's singing and dancing abilities, SM Entertainment quickly met with BoA's parents to work out a deal. In the beginning, her parents were strongly opposed to the idea, hoping that BoA would continue on in her education instead of turning to the entertainment business. Eventually BoA's parents agreed and she began her training.
SM Entertainment, aiming to make her an international superstar, focused first of teaching BoA foreign languages, hiring a private tutor to teach her English and Japanese. Trips to Japan to enhance her studies, as well as singing and dancing lessons soon followed.
Two years later, BoA released her first Korean album ID; Peace B. The album was a success, and SM Entertainment began to work on a deal with Japanese record label avex trax. After a Korean mini-album Jumping into the World and a few Japanese singles, BoA released her first Japanese album on March 13, 2002 called LISTEN TO MY HEART. It was an instant success, reaching #1 on the Oricon charts and selling over 932,000 copies total in Japan. On January 14, 2002, she released her second Korean album, NO. 1, which made a huge success to her Korean career reaching #1 position on the Korean Top 50 Monthly chart and sold more than 545,000 copies on that year making as her best-selling album in Korea.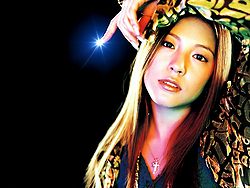 More Japanese and Korean albums followed (VALENTI and LOVE & HONESTY in Japan and Atlantis Princess, My Name, and Girls On Top in Korea), each doing very well on the Oricon charts and Korean charts respectively. VALENTI become her best-selling album which sold more than 1,250,000 copies in Japan. On February 2, 2005, BoA's first Japanese best album was released, titled BEST OF SOUL, including all of her hit singles from "ID; Peace B" to "Meri Kuri". It reached #1 on the Oricon charts and went on to sell more than 1,089,000 copies in Japan.
On March 30 2005, BoA released her next single, "DO THE MOTION". It reached #1 spot on the Oricon charts making her first single to debut on the top of the charts. On February 16, 2006, she released her next Japanese album, OUTGROW. It reached #1 position on Oricon charts, but failed to achieve the amazing sales seen with VALENTI and LISTEN TO MY HEART. It sold more than 382,000 copies total in Japan. Since then, she stay focus on her Japanese career and didn't release any Korean albums. Her next two Japanese album, MADE IN TWENTY (20) and THE FACE, did well reaching #1 position on Oricon charts.
Since 2007, BoA has been preparing for her US debut. In October 2008, "Eat You Up", her first American release, ranked on the dance charts in preparation for her self-titled album, BoA. Released on March 17, 2009, the album has hit the top 20 on iTunes with the help of such producers as Sean Garrett, Brian Kennedy, and many others. On the next day, she release her second Japanese best album, BEST&USA, compiled together of her singles from "DO THE MOTION" to "Eien / UNIVERSE / Believe in LOVE" with her English debut album. On August 31, 2009, she released BoA Deluxe, a repackaged version of her debut English album. The album contained two new tracks and the radio edit version of "Energetic".
Trivia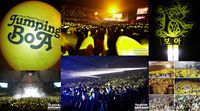 Official Korean Fan Club: Jumping BoA
Official Japanese Fan Club: SOUL
Official Color: Pearl Yellow
Korean Discography
Albums
Other Albums
Mini-Albums
Other Mini-Albums
Singles
Digital Downloads
Split Digital Singles
Video Releases
Compilation / Other
Japanese Discography
Albums
Best Albums
Live Albums
Remix Albums
Other Albums
Mini-Albums
Singles
Digital Downloads
Vinyls
Video Releases
DVD Audio
Other Video Releases
Compilations / Other
English Discography
Albums
Singles
Digital Downloads
Remixes Singles
Tours
Japanese
[2003] First Live Tour 2003 ~Valenti~
[2004] Live Tour 2004 ~Love & Honesty~
[2005] Arena Tour 2005 ~Best of Soul~
[2006] Special Live "OUTGROW"
[2006] The Live "The Other Side of BoA... Listen"
[2006] X'mas LIVE "Winter Love"
[2007] Arena Tour 2007 ~Made in Twenty (20)~
[2007] The Live 2007 "X'mas"
[2008] Live Tour 2008 ~The Face~
[2009] The Live 2009 "X'mas"
[2010] Live Tour 2010 ~Identity~
[2010] The Live 2010 "X'mas"
[2011] The Live 2011 "X'mas" ~The 10th Anniversary Edition~
[2014] BoA Live Tour 2014 ~Who's Back?~
[2015] BoA Special Live: NOWNESS in Japan
[2017] The Live 2017 "Billboard Live"
[2018] The Live 2018 ~Unchained~
[2018] The Live 2018 "X'mas"
[2019] Live Tour 2019 ~#mood~
Korean
[2013] Special Live 2013 - Here I am
[2015] 2015 BoA Special Live NOWNESS
[2018] The Live 2018 "X'mas" in Seoul
[2019] Live Tour 2019 ~#mood~ in Seoul
Filmography
Movies
[2006] Over the Hedge (as Heather) (Korean and Japanese voice)
[2012] I AM. (as Herself) (Documentary)
[2013] Make Your Move (as Aya) (American Movie)
[2014] Venus Talk (as Song Beom-sik) (Cameo)
[2014] Big Match (as Soo-kyung)
[2015] SMTOWN THE STAGE (as Herself) (Documentary)
[2016] Autumn Post Office (as Soo-ryun)
Dramas
Television
[2011.12.18] KPop Star - Judge
[2012.04.01] Running Man - Episode 88
[2012.04.08] Running Man - Episode 89
[2012.05.29] Win Win - Episode 116
[2012.06.05] Win Win - Episode 117
[2012.07.14] KBS Road For Hope - India
[2012.11.18] KPop Star 2 - Judge
[2013.02.20] SBS Star Documentary: "K-Pop Hero BoA"
[2013.09.07] Infinite Challenge - Episode 346
[2013.09.28] Infinite Challenge - Episode 348
[2013.10.12] Infinite Challenge - Episode 351
[2013.10.19] Infinite Challenge - Episode 352
[2013.10.26] Infinite Challenge - Episode 353
[2013.11.02] Infinite Challenge - Episode 354
[2014.10.17] EXO 90:2014 - Episode 9
[2015.05.29] You Hee-yeol's Sketchbook - Episode 275
[2015.06.03] Crime Scene 2 - Episode 10
[2015.06.19] Three Meals a Day - Episode 6
[2015.06.26] Three Meals a Day - Episode 7
[2015.07.20] Please Take Care of My Refrigerator - Episode 35
[2015.07.27] Please Take Care of My Refrigerator - Episode 36
[2015.10.03] Hidden Singer Season 4 - Episode 1
[2017] Produce 101 Season 2
[2021] STREET WOMAN FIGHTER (Judge)
Publications
Photobooks