Due to an influx of spam accounts getting through and joining the site, user registrations have once again been disabled until further notice as we work on a different solution.
VERBAL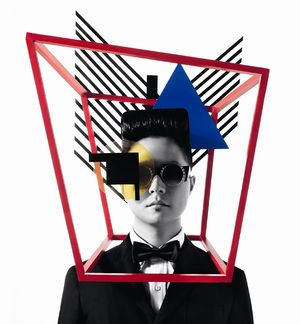 VERBAL is one-half of the J-Urban group m-flo. He serves as the unit's rapper and main lyric writer, and also acts as a producer. Along with bandmate and close friend Takahashi Taku and former group member LISA, VERBAL formed m-flo in 1999. Outside of the m-flo umbrella, VERBAL has collaborated with some of the biggest names in J-Pop, including Amuro Namie and Koda Kumi and he was one of the creators behind the SUITE CHIC project. In 2005, he was featured as one of the MCs of Teriyaki Boyz, alongside WISE, Nigo, Ilmari and Ryo-Z of Rip Slyme. He was also a part of The Rocket Scientists (along with SPHERE OF INFLUENCE). VERBAL has also released two English-language singles under the alias L Universe. His other (rarely used) aliases are Vincent Galluo and Johnny Astro. On March 16th, 2011, VERBAL will release his first solo album titled VISIONAIR which features many prominent names including Lil Wayne, Swiss Beats, Jermaine Dupri, Nicki Minaj, and Japanese DJ/fashion designer MADEMOISELLE YULIA.
Profile
Real Name: Ryu Yong Gi (류 영기)
Birthdate: August 21, 1975
Ethnicity: Korean
Blood Type: B (he thought he was O for a long time)
Religion: Christanity
Marital Status: Married to wife Yoon since September 2004
Musical Influences: Gang Starr, Company Flow, Ras Kass, RUN D.M.C., A Tribe Called Quest, Leaders of the New Skool, De La Soul, Stetsa Sonic.
Trivia
VERBAL attended Boston University. It was during his college years that his interest in rap deepened.
VERBAL also became interested in Christianity during his college years, and became a bible study teacher and majored in theology. He is very outspoken on his Christian faith, often making references to it in his lyrics. In interviews, he has expressed interest in working in the field of urban ministry once he's finished with music.
Discography
Studio Albums
Collaborations / Compilations
Works
External Links